Leafy greens are coming into peak season! These greens are delicious on their own but for folks looking for an extra dash of excitement we've got a perfect recipe formula for you.
This formula for flavor can't be beat. Even salad lovers get bored of the same old meal, so here are ways to perk up your taste buds.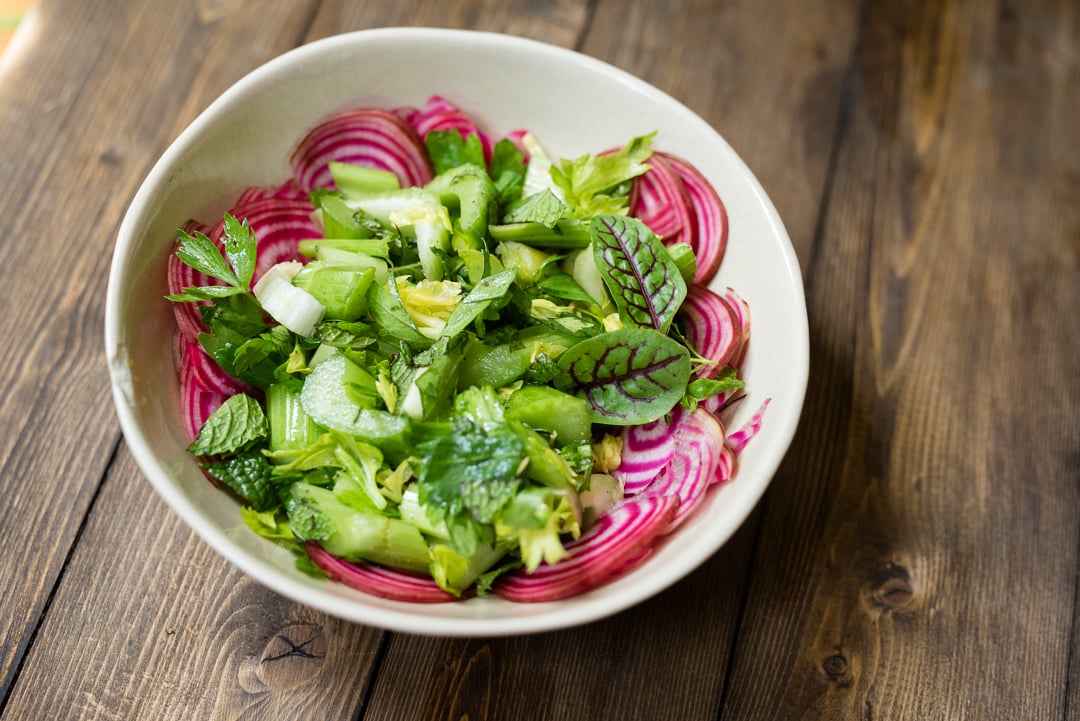 1. Add your veggies & fruit
When people say salads don't make them feel full, add chunks of stuff to switch things up. Veggies adds a savory twist, and fruit are light and bright (sweet or sour).
Savory inspiration: Chickpea Cucumber with Hummus, Crispy Celery Salad (pic), Arugula Caprese with Kale Pesto
Sweet inspiration: Peach with Mint & Pistachios, Cantaloupe Salad with Ginger, Lettuce with Candied Walnuts, Oranges & Feta
Sour inspiration: Beet & Blood Orange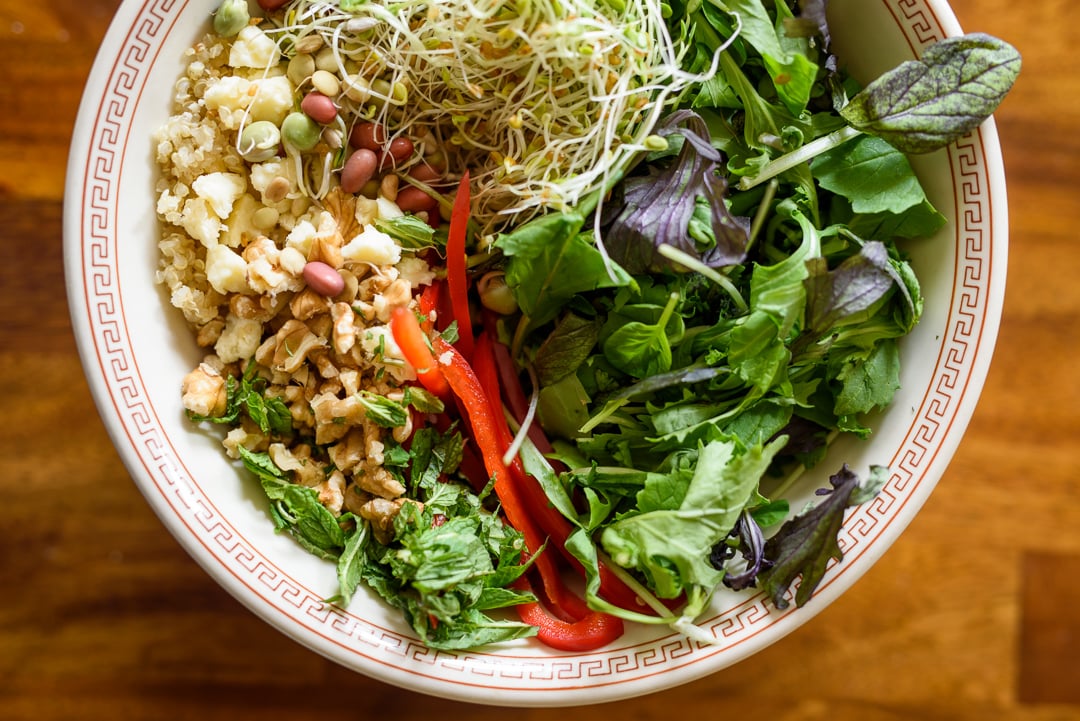 2. Add grains, proteins, nuts, or sprouts
The awesome thing about salads is that there are no rules! With toppings, the more the merrier. Try the Quinoa, sprouts, and baby greens salad (pic).
Flavor profiles of grains you might not be familiar with: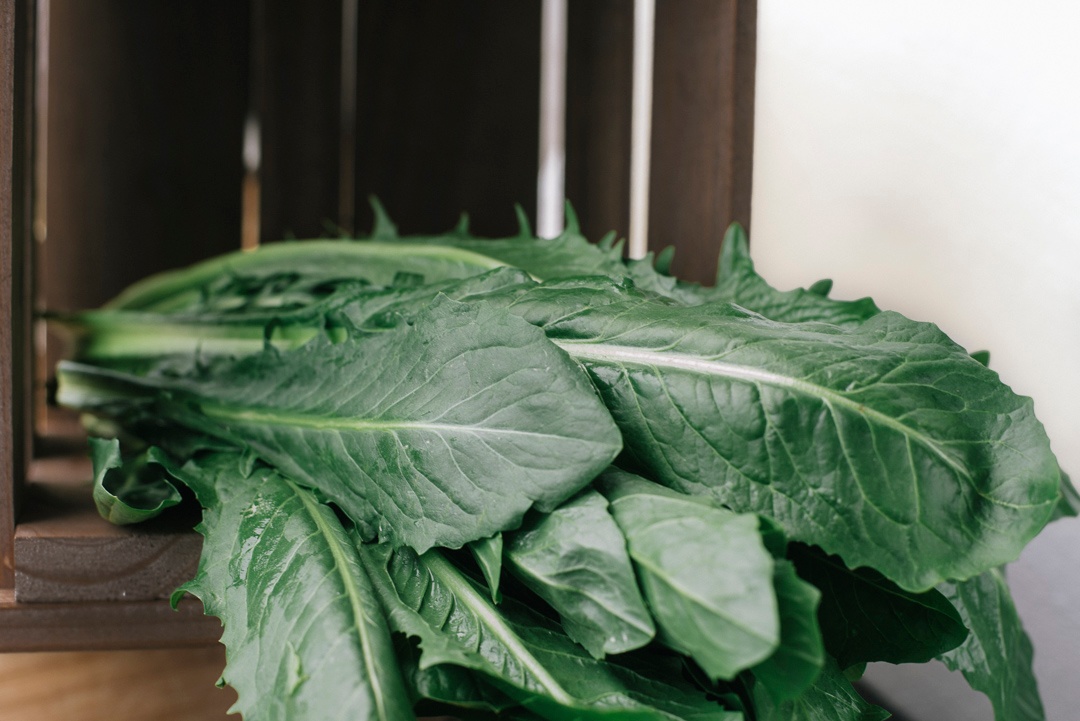 3. Mix your greens

Greens have different tastes, textures. Play around with your mix. Spinach is very delicate, romaine will give you a crunch, raw kale is a little bitter, and dandelion greens (pic) are earthy and bitter. View our guide to leafy greens.
4. Dress it up
A good salad dressing or vinaigrette goes a long way! Making dressings are super easy, and you probably have the ingredients already. Vinaigrette is a mixture of oil and something acidic, used as a salad dressing or a marinade.
Lemon, Mustard, garlic vinaigrette
---
Now that you're a skilled salad maestro, you're going to have a whole bunch of lettuce in your fridge. Here are storage tips so you can preserve its freshness!
If you want to order additional potted basil plants, you can do so on our seasonal add-on produce page.