Matt Robinson has been a writer, editor, and communications administrator (as well as a teacher and boxing coach) for over 20 years. Most importantly, he has been a husband for 10 and a father of twins for 7.5. Especially as he values these last capacities, Matt is always looking for healthy ways to sustain his family and his community. That is why he is such a fan of Boston Organics!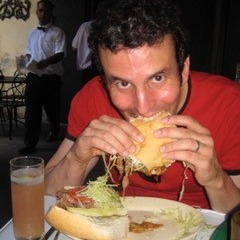 Matt first heard of BO when he was researching local companies to profile on his Connoisseur's Corner segments on WBZ radio (see Matt's website, www.-Matts-Meals.com for samples and be listening weekends at 7:25 AM, 8:25 AM, and 9:25 AM). Intrigue, he ordered a box and was immediately hooked! He has been a member for many years and continues to share the good word about this great organization and all they do for the food community and the community at large.
Though Matt and his family liked to cook before they joined BO, they love trying new recipes that feature some of the less traditional offerings that come to them every other week (e.g., kholrabi, rhubarb, etc.). BO has also introduced Matt and his family to other great local companies, like Dean's Beans, Maple Mama, 88 Acres, and many others he has also featured on Matt's Meals.
Check out the Kohrabi pizza, or Kohrabi gratin recipes!
When not parenting, husbanding, cooking, writing, or boxing, Matt likes to nibble on a fresh organic peach and be grateful for the many friends he has made in the food space.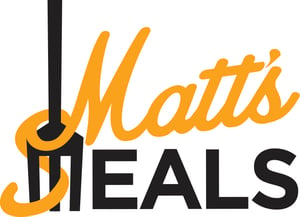 If any other food friends want to be featured on Matt's Meals or need writing or fitness support, they can email Matt@Matts-Meals.com.