Mi Tierra's organic corn tortillas may be made with only three ingredients, but there's a lot more to them than just corn, water, and lime. Jorge Sosa's tortillas are a symbol of the modern American dream, undeniable – and delectably edible – proof that a community of caring individuals and socially responsible businesses can persevere in the face of tragedy.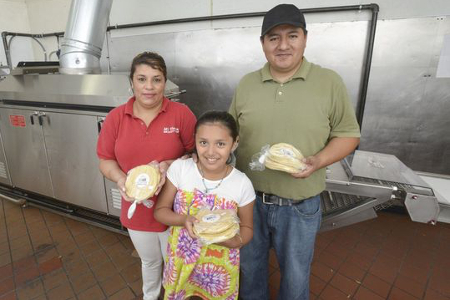 This Land Is Our Land
In 2005, Jorge Sosa and Dora Saravia opened a small grocery store in the back of a strip mall in Hadley, Massachusetts. The budding entrepreneurs each worked two jobs to make ends meet, but they invested all the profits they made from the grocery store back into their business. After a few years, they saved enough money to expand into a new space. Jorge, originally from Guerrero in southwest Mexico, proudly opened a family restaurant, and named it Mi Tierra, my land.

Mi Tierra stayed true to its roots, serving authentic Mexican food to a small, but dedicated group of customers in the Pioneer Valley. News of Mi Tierra's simple but flavorful cuisine spread quickly, and the restaurant became a staple in western Massachusetts' international food scene.
The owners of the family restaurant made a special effort to know their regular customers, and it wasn't long before Jorge befriended Michael Docter, an organic farmer and owner of Winter Moon Farm.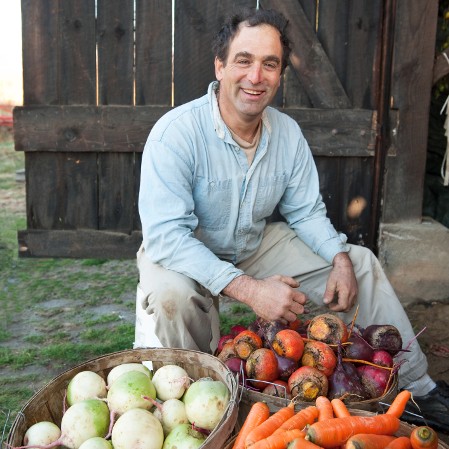 Winter Moon Farm is one of Boston Organics' biggest suppliers in the winter and early spring. Michael Docter grows heaps of delicious beets, carrots, parsnips, and other root veggies on his farm in Hadley, MA.
Michael connected Jorge and Dora with other farmers in the Pioneer Valley, and Mi Tierra soon began using local corn to make their fresh tortillas and chips. The family-owned restaurant began hosting live music and dancing in the evenings, and the community embraced Mi Tierra as a cultural destination.
Tragedy Strikes
One sleepy Sunday night in October, a large fire burned down the entire strip mall, including Mi Tierra – destroying everything that Jorge and Dora had built together. In just a few hours, ten years of carefully invested money, time, sweat, and love went up in smoke.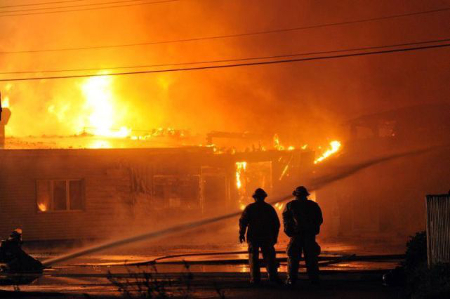 Tired, frustrated, and distraught, they posted the following message on Mi Tierra's Facebook page: "Thank you for all the love. Has Been a long night. Sometimes people can do a lot to be success in life, but tragedies happen. We believe that there is an American Dream And is Possible. This tragedy only postpone ours. Best wishes to our neighbors."
The Hadley community rallied around Jorge and Dora, and volunteers created the Rebuild Mi Tierra website. Word spread of the tragic fire, and a fiesta fundraiser was held at a nearby park. The community bolstered Jorge and Dora's spirits and they were determined to find a new place that they could call Mi Tierra.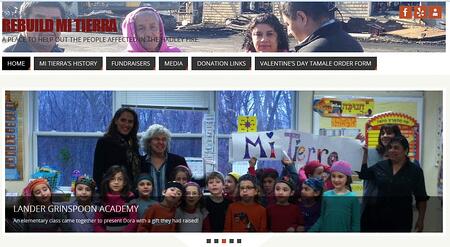 Michael Docter invited Jorge and Dora to make their famous chips and tortillas on his farm, and he helped the couple raise money to rebuild their restaurant. Mi Tierra chips and tortillas started showing up in local stores, and the new enterprise filed for organic certification.
As soon as Mi Tierra received USDA organic certification, Michael Docter put Jorge and Dora in contact with Boston Organics. It only took one taste of Mi Tierra's tortillas for us to realize that they are the real deal!
Mi Tierra's organic tortillas are now available for all of our customers to purchase as an add-on. Every tortilla you order helps Jorge and Dora raise money to rebuild their family restaurant. The road may be long, but they do not walk it alone.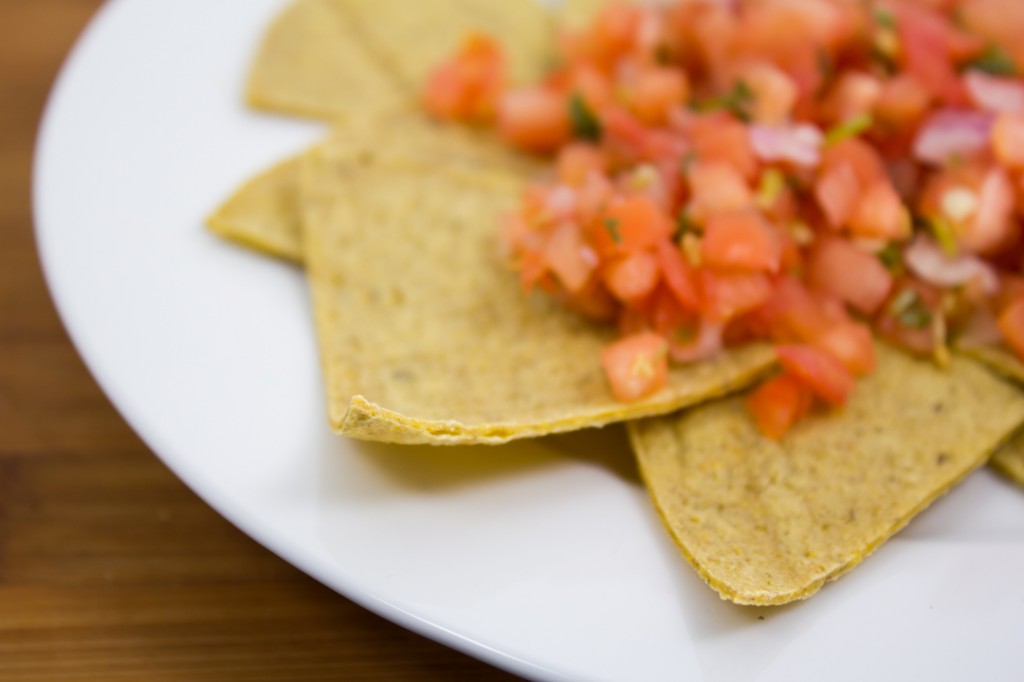 Storing & Eating Mi Tierra's Tortillas
Mi Tierra tortillas are GMO free and have no additives or preservatives. We recommend that you store them in your fridge, and warm them on the stove top for 30 seconds on each side before enjoying. You can also wrap a small stack of tortillas in a damp paper towel and microwave them on medium-power in 30 second increments.
Mi Tierra's fresh corn tortillas are perfect for tacos or to serve with chicken fajitas. You can also melt a little Neighborly Farms Green Onion Cheddar to make a quesadilla, or try them with a couple of scrambled organic eggs from Pete and Gerry's!
To learn more about Mi Tierra, visit their restaurant or on their website. Order some for yourself on our add-on page!