Seaweed! Ok maybe it's not so secret. The vast ocean is full of sea creatures and vegetation, and seaweed is one you've got to stock in your pantry. Snack on seaweed chips, add it as the main component to your salad or simmer and make the best vegan broth!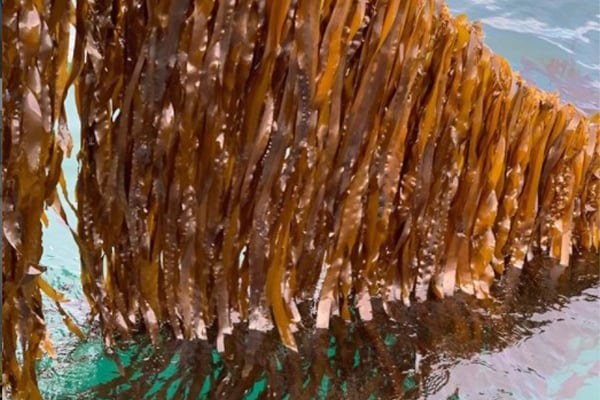 Seaweed, like other vegetation is an umbrella term. Like mushrooms are a fungi, with different types like shitake, white, lion's mane, etc. Kombu and Dulse are types of seaweed. Kombu is the Japanese translation of kelp -- it's the main ingredient in dashi (aka soup broth) that is used in many Japanese dishes. Dulse (rhymes with pulse) can also be found in northern Europe recipes like soda bread. If you've had miso soup, you've tried kelp.
Seaweed varieties
The word "seaweed" is really a catch-all term that covers red, brown, and green varieties of this particular type of algae. It can grow in a number of marine-based environments such as lakes, rivers, and oceans, though we don't recommend harvesting any from the Charles River to munch on (yuck!).
| | | |
| --- | --- | --- |
| Nori | Dulse | Kombu |
| The most common kind you might see are the dry crackly sheets eaten with sushi. | The "bacon" of seaweed. You can use it to flavor your salad or proteins, or just fry some into chips to snack on. | The key ingredient to Dashi (vegan soup broth). You can also eat the leaves on their own when you softened in hot water and served with mirin (Japanese rice wine) and soy sauce. |
| | | |
Photos from Sprout People & Serious Eats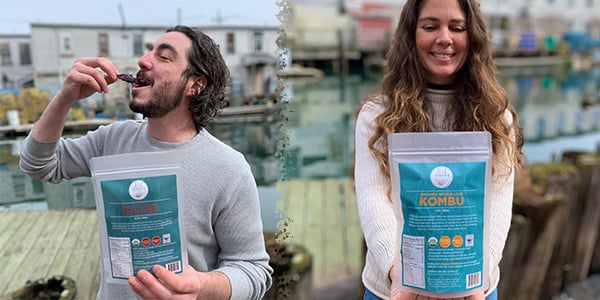 maine's nutrient rich seaweed
Ocean's Balance has developed zero-input farming techniques that require no arable land, no fertilizers and no fresh water. That's good for the planet. And seaweed's natural growing process helps keeps the water in which it grows clean and healthy. That's good for the ocean.
It's also good for your health! Seaweed is one of the most nutritionally dense plants on the planet, full of the vitamins, minerals and immunity-boosting properties you need to be healthy. Most well-known for its natural iodine content, which is essential for a healthy metabolism, seaweed is also a source of protein, calcium, iron and potassium.
SUPPORTS THE LOCAL ECONOMY
Seaweed farming is an alternative means of income for coastal fishermen, who struggle with collapsed fish stocks and lean times during the winter.
---