The daily commute can be a drag, whether due to traffic or distance, or simply the desire to just be home already. Learning about one of our - and we hope your - favorite topics, food, will help the time fly by. There are plenty of podcasts on any number of topics, but we've assembled a list of the best food podcasts out there. We are sure that whether you want to dive deep into cooking techniques, consider the politics of bananas, get up to date on farm policy, there is a podcast for you.

What They Do: The Sporkful is a podcast for eaters, not foodies. Host Dan Pashman and guests discuss the weird, funny and delicious world of food, with topics ranging from a new production of Sweeney Todd to pie emojis to the weight of sandwiches served to men vs. women.
Favorite Episode: May Contain Nuts explores how allergies can change peoples' relationships with food. Listen to learn more about how allergies work and gain empathy for folks with limited diets.

What They Do: Former host Lynne Rossetto Kasper launched the Splendid Table radio show in 1994 after the success of her eponymous cookbook. Since, the show has received numerous accolades, including two James Beard Foundation awards. The show includes cooking tips, interviews with chefs and writers, and stories about food entrepreneurs and restaurateurs. in 2017, New York Times columnist and Top Chef judge Francis Lam stepped into the role of the show's host, though Lynne Rossetto Kasper will continue to contribute through the end of the year.
Favorite Episode: In The Dirt Cure, the Splendid Table discusses peoples' relationships with food and eating, as well as the benefits of eating fresh, unprocessed food right from the soil. We love seeing root vegetables with a little dirt on them because it reminds us of of our connection to our farm partners and the earth of New England.
What They Do: Bite is a podcast for "people who think hard about their food." Join Mother Jones writers and editors Tom Philpott, Maddie Oatman, and Kiera Butler to stay up to date on food news and policy and hear interviews with chefs, scientists and farmers.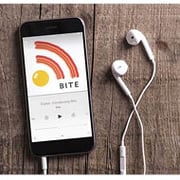 Favorite Episode: We are all about produce here at Boston Organics, but we like to get our chocolate fix too. Bite's episode Save the Chocolate had us fascinated as we learned about the varieties of cacao grown in Ecuador, and the threats to cacao diversity there.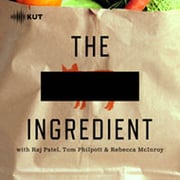 What They Do: Each episode,The Secret Ingredient hosts Raj Patel, Rebecca McInroy, and Tom Philpott explore the "depths of food history and production" through the lens of a single ingredient. They host an expert on the subject to discuss the complex, unknown, political and sometimes surprising stories behind the ingredients and practices underpinning our food systems and habits. Topics include bananas, salmon, prison food and tipping. Though the hosts won't tell you what to eat, they "can tell you why you're eating it."
Favorite Episode: Everyone has an opinion about hot peppers, and can tolerate different levels of heat in their food. The Secret Ingredient explores these capsaicin-laden veggies, and in so doing examine crop resiliency and climate change as well as the cultural context for specific crops.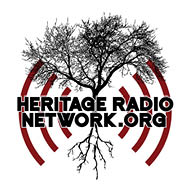 What They Do: OK, so we're cheating a little with this one. The Heritage Radio Network is an entire radio network devoted to food. Based in Brooklyn, the network hosts a wide range of programs, from Greenhorns Radio by and for young farmers, to Why Food, which features the stories of food entrepreneurs who dropped everything to pursue their food business dreams, to Snacky Tunes, which explores the "convergence of music and food." Whatever your interest or connection to food, you are sure to find a niche program to satisfy your listening craving. (And spark new cravings with programs on cheese, wine and home fermentation.)
Favorite Episode: Given the multitude of programs on the Heritage Radio Network, we'd be hard pressed to name a favorite single episode. We're excited to tune in to Eating Matters, a program centered on food policy and all the issues, from labor to sustainability to health, that intersect in food production and preparation.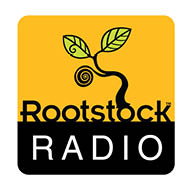 What They Do: Rootstock is a cooperative of farmers dedicated to organic farming and promoting small family farms. The Rootstock Radio podcast is hosted by Theresa Marquez, who "exposes the realities of our broken food system and explores solutions put forward by our country's brightest changemakers." With serious environmental and policy changes impacting food and farming in this country, Rootstock radio both shines a light on the challenges and problems of our food system while providing inspiration for solutions.
Favorite Episode: We think a lot about pesticides and sustainable farming practices, and strongly value the work of organic farmers here at Boston Organics. This episode, called The Pesticide Problem, examines pesticides as an environmental and public health impacts of pesticide exposure.
Happy listening, everyone.