Passover is a Jewish holiday that spans over 7 days, and the first night starts this week! On the first night of Passover, families gather for Seder; a meal that includes special symbolic dishes and rituals. With social distancing still in effect, Seder might be a little less traditional this year. Here are some of the traditional Seder dishes with a Boston Organics twist:
Charoset
One traditional dish is charoset. Traditionally a mixture of apples, pears, nuts, and wine. You can add your own twist with by adding dried fruit like pineapples, dates, or apricots, and spices like cinnamon, cloves, or nutmeg.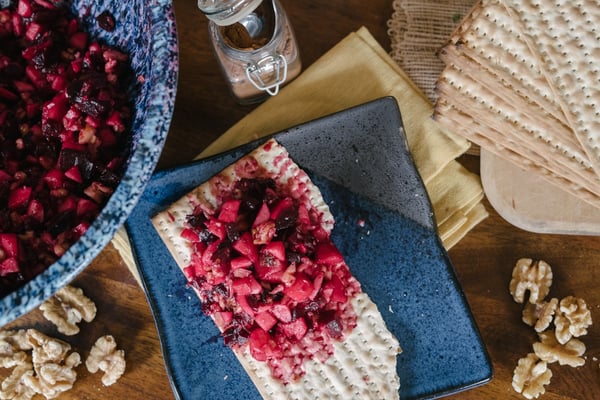 Apple Beet Charoset
Also try: Apple Charoset (with apricots, dried cranberries, honey, and crystalized ginger) or Basic Charoset.
Chicken soup
Bubbe's (bub-ee; Yiddish word for grandmother) cure to all sicknesses. Got the blues, or a light sniffle? Chicken soup! Stewed with hearty broth, and packed with plenty of love. *not scientifically proven to cure illnesses*
Get traditional with: Chicken and Noodles with Sweet Root Vegetables, Kid-Friendly Chicken Noodle Soup (carrots), or Lazy Chicken & Lentil stew. Or spice it up with Curried Carrot & Sweet Potato soup (pictured below).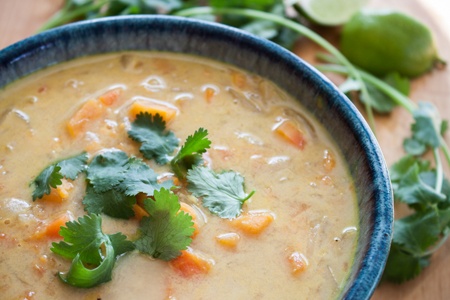 Latkes
Latkes are crispy fried potato pancakes. It's a delicious fritter. When frying anything, the challenge is getting the right amount of crisp and minimizing how oily it is. Choose an oil with a high smoking point, pick a pan with even heat distribution, and don't crowd the pan when you're frying!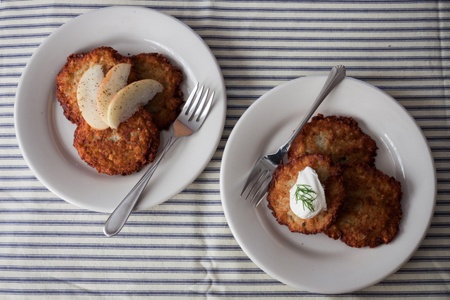 Classic Potato Latkes
Also try: Grilled Cheese Latkes with Basil Pesto, Sweet Potato Latkes, or Vegan Baked Potato Latkes Recipe.
Matzah (or matzo)
Matzah is unleavened (meaning it's made without yeast or a rising agent) cracker-like bread. The crackers can be ground into a breadcrumb-like consistency, and when combined with other ingredients you'll make matzah balls. Fluffy matzah balls that are usually found floating in Bubbe's heart warming chicken soup.
Try this classic Matzo Ball Soup recipe with carrots!
---
---
What are your family's Passover traditions? How are you virtually celebrating Passover with your loved ones? Comment below!