We deliver fruit to hundreds of offices in the Boston area. If you're one of our office customers, you know our kiwis, bananas and peaches are always ripe and delicious. But did you know that we also offer a range of snacks and other products that are perfect for hungry employees?
workplace Snacks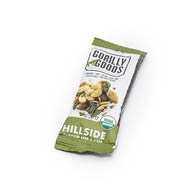 Gorilly Goods has a great selection of trail mix type snacks that are inventive and filling. These are a favorite of Boston Organics employees, and it's no mystery why. They are the perfect snack -- flavorful and filling, but not too heavy. Flavors include pumpkin seeds, hemp and cilantro; curry cashews and dried fruit; and pumpkin seeds and crisply kale.
Organic Valley String Cheese is our most popular grocery add-on. Maybe you think it's just for kids, but why should it be? We sell string cheese in packs of five or by the stick. Let your inner 10-year-old out.
Late July Organic Mini Crackers come in two flavors – organic white cheddar cheese or peanut butter. They're perfect for on-the-go snacking and available in packs of five or by the serving.
Late July's tortilla chips are healthier than traditional tortilla chips but just as tasty. Their multigrain chips are lightly salted with a great crunch with whole grains and seeds. Single-serving bags are perfect for picknicking or on the go snacking.
Lesser Evil's Classic Cheddah popcorn is a quick and easy snack with a conscience. Made with organic corn, Himalayan salt and organic cheese, this 100 calorie bag is ideal for a late afternoon hold-me-over.
HomeFree Vanilla Mini-Cookies are made from gluten free oat flour, organic evaporated cane juice and pure vanilla extract. Carefully baked in an allergen-free kitchen, they're also vegan and totally delicious.
Some of our snacks come in bar form. Cascadian Farm Organic Granola Bars have just enough sweetness to allow the rich chocolate chips and wholesome ingredients to take center stage. All of Cascadian Farm's snack bars use certified organic ingredients and no artificial flavors or preservatives.
Another bar of note: Equal Exchange's Organic Mango and Cashew Bar is a delicious snack made from cashews, dates and dried mangoes, with no added sugar or preservatives.
coffee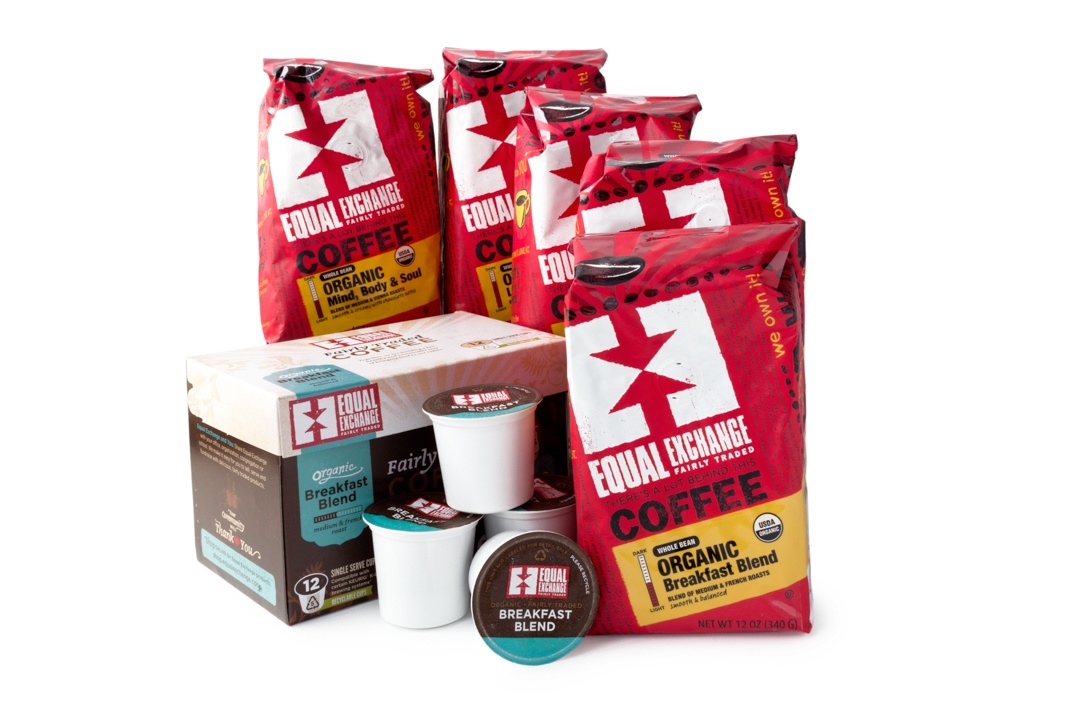 If you brew drip coffee in your office, we offer whole beans and ground coffee from two wonderful companies: local roaster Dean's Beans and Equal Exchange.
Equal Exchange's mission is to build long-term trade partnerships that are economically just and environmentally sound.
If you have a Keurig coffee maker, try Equal Exchange single-serve coffee K-Cups, which are made with #5 recyclable plastic, recyclable aluminum lids and 88% compostable filters, making them the clear choice for an environmentally conscientious cup. These K-Cups are compatible with all Keurig and Keurig-compatible single serve machines EXCEPT the Keurig 2.0 or the Vue.
Oh, and did we mention we have 8 oz bottles of cold brew coffee from Boston's Commonwealth Roasters? It's super smooth and will keep even your drowsiest of employees alert all day long!