We know that you already tell your friends and coworkers about how much you love Boston Organics. Now you can save money every time you tell someone new. Introducing The Boston Organics Refer-A-Friend Program!
How it works:
Just tell your friend to use your Personal Referral Code when they sign up.
Every friend who uses your Referral Code will receive 10% off their first delivery.
Once they receive their first delivery, you'll earn 10% off your next delivery.
The more you share, the more you save!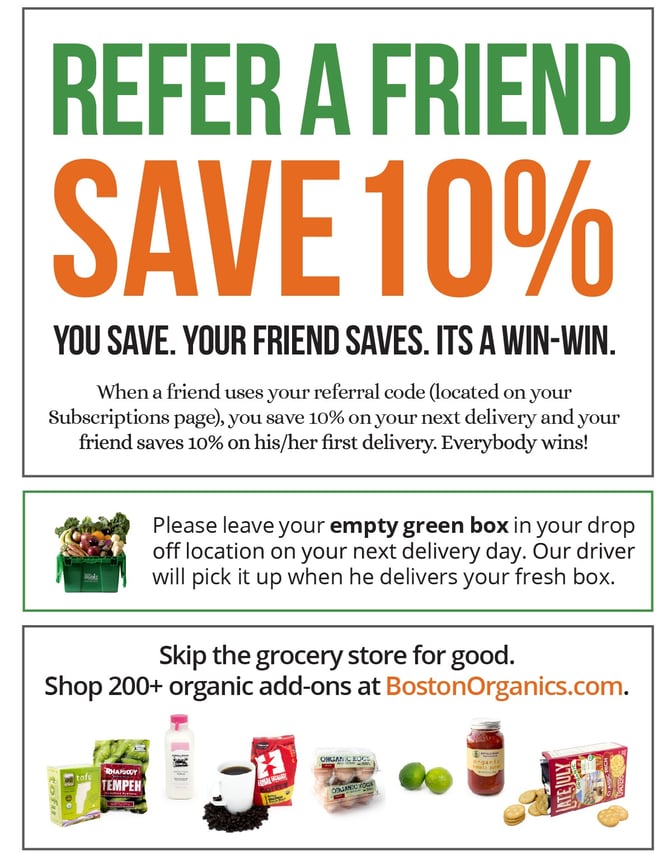 Find your referral code