We know that you already tell your friends and coworkers about how much you love Boston Organics. Did you know that you can save money when you introduce a friend to our organic grocery delivery service with The Boston Organics Refer-A-Friend Program!
How it works:
Just tell your friend to use your Personal Referral Code when they sign up.
Every friend who uses your Referral Code will receive 10% off their first delivery.
Once they receive their first delivery, you'll earn 10% off your next delivery.
The more you share, the more you save! To find your referral code see below.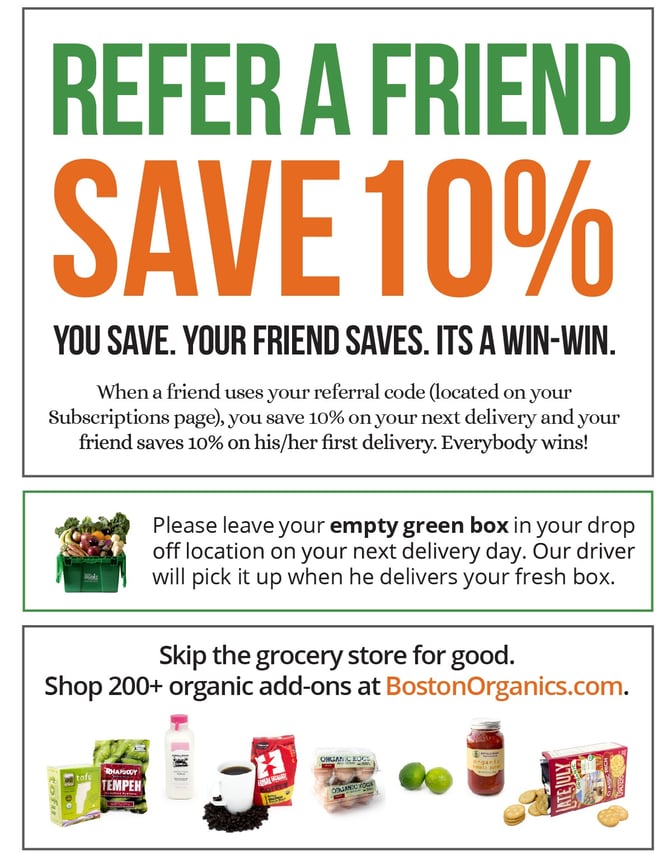 Find My referral code