Ever feel intimidated by cooking instructions? Not sure what to do with vegetables you receive in your Boston Organics box? Experienced cook but not quite clear on the difference between simmering and boiling? Brushing up on just a few cooking skills and terms will help you follow any recipe, or tackle any new produce item you encounter in your Boston Organics box.
Steaming, Boiling and Simmering


Boiled items involve submerging the produce in boiling water. A pot has reached a rolling (or roiling, both are correct) boil when it is bubbling vigorously. The boiling point of water is 212°. Boiling is a good method for cooking tougher vegetables, like potatoes, beets and corn, and is the key first step for cooking pasta and grains.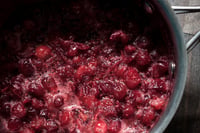 To simmer a dish means to cook at a temperature below the boiling point of water. The liquid should be bubbling gently, but not reach a full rolling boil. Unlike boiling, simmering occurs above 180°. This technique is great for preparing vegetable stocks and soups, as well as sauces (like the cranberry sauce pictured).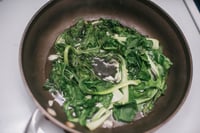 Steaming veggies involves boiling water, but the item being cooked is kept separate from the water using a rack or holder (or other food, as in the bed of greens prepared at left to steam eggs in). The heat from the steam cooks the veggies. Steaming is a great way to prepare delicate veggies, such as greens, broccoli or cauliflower.
Chopping, Dicing, Mincing and Julienne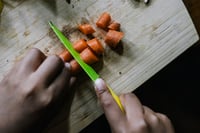 Chopping produce or other cooking ingredients is one of the most basic cooking skills every home chef should know. Typically, recipes will tell you how what size your chopped chunks should be, but generally a good target is 1/2 to 3/4 of an inch. Whenever you chop anything, be sure to follow knife safety guidelines so you can keep having fun in the kitchen.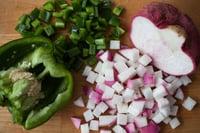 Some dishes call for diced produce. This means that you should chop items on the smaller side, more like 1/8 to 1/4 of an inch. This technique is useful for fresh salsas, when you might like little bits to fit in your chip. A fine dice is also a crucial step in these Fresh Cranberry Lemon Cookies.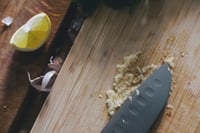 Mincing means chopping as small as you can. Recipes often call for minced garlic, which makes sense: who wants a big mouthful of just garlic? Mincing makes sure the flavor gets spread around, as in this tasty recipe for Babaganoush.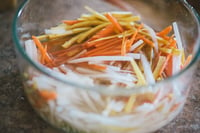 Some recipes call for julienned vegetables. To do this, chop your vegetables into matchsticks about an inch or two long. Julienned and gently picked veggies are a great addition to salads, wraps, and sandwiches, like this one.
Roasting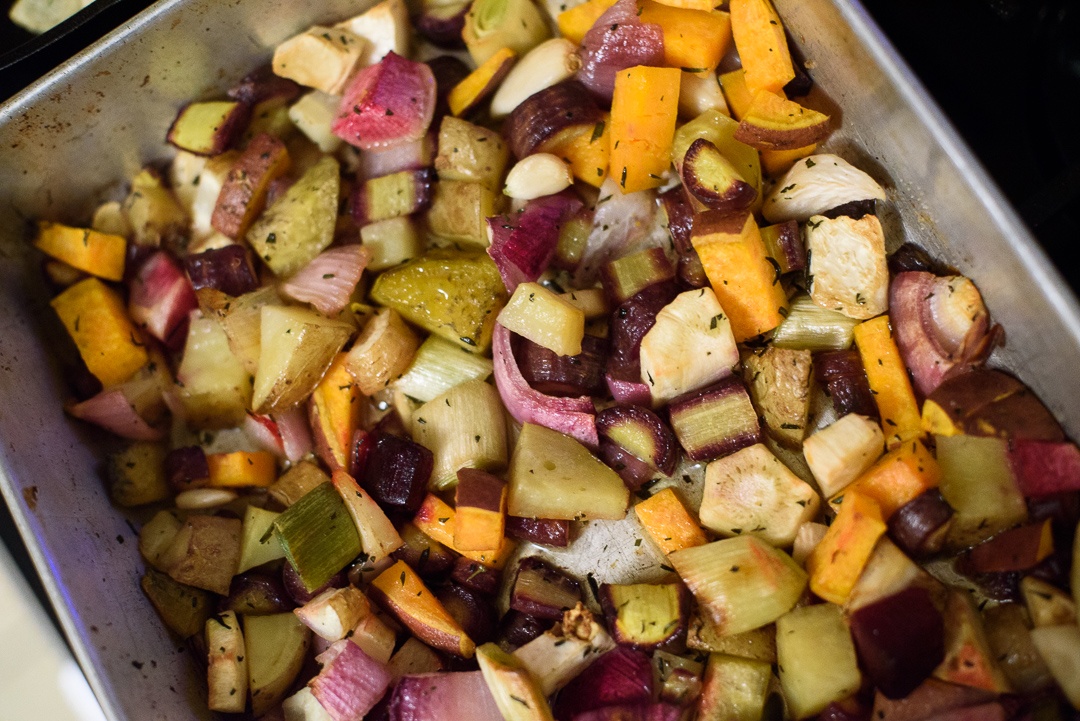 Roasting is an important skill to have, particularly in the winter months when roots and squash are in abundance. This technique brings out the flavor of the vegetables you choose, making them tender without drying them out. Vegetables should be roasted at a relatively high temperature, 400° to 450°, for about half an hour. After chopping the veggies you want to use, toss them in salt, pepper, and enough oil to coat each piece. Be sure your vegetables are laid out on the pan in a single layer to help them get that perfect, caramelized exterior.
Show Off Your Skills: Rosemary Roasted New England Roots and Spicy Whole Roasted Cauliflower
Saute
To sauté vegetables means to cook them quickly in a small amount of oil or other fat on the stovetop at a high heat. Vegetables or proteins are cooked in a single layer, and moved around frequently, either by shaking the pan itself or stirring with a spatula or spoon. Satueeing onions and garlic or whole cumin seeds can form the base of a soup or stew, with liquid and other items added to the pot afterwards. Sauteeing can also be the whole show, as with the cauliflower recipe below.
Show Off Your Skills: Curried Sauteed Cauliflower and Roasted Beets and Sauteed Greens with Hazelnuts and Goat Cheese
Vinaigrette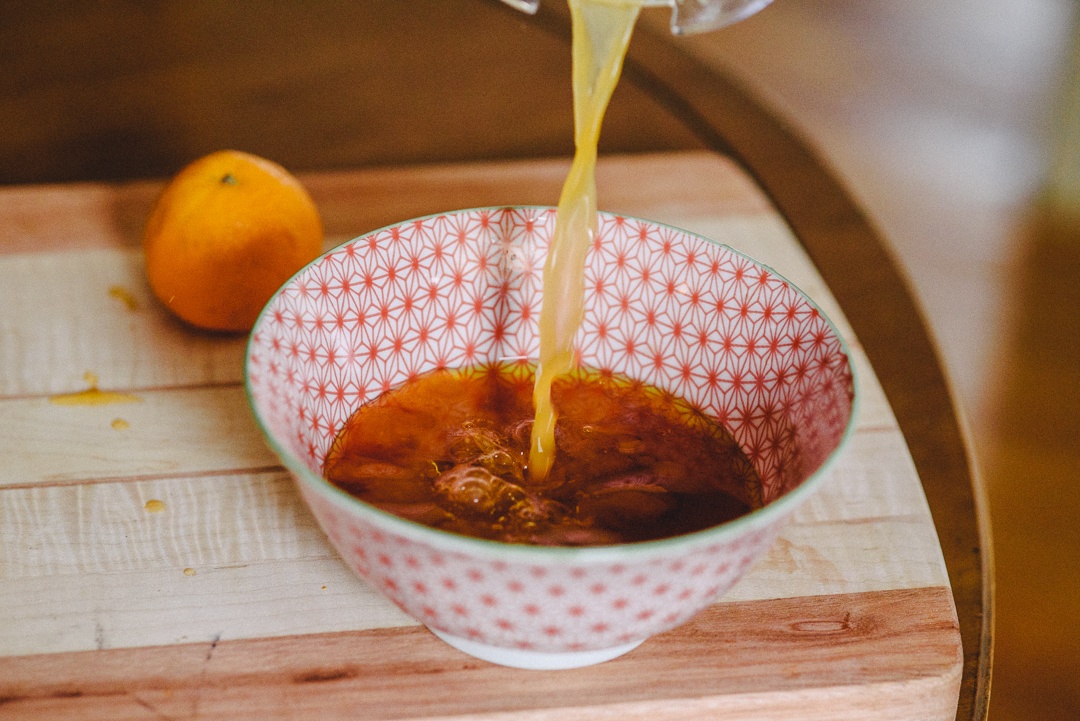 Knowing how to make a basic vinaigrette will transform your salad world. This simple recipe can be used for classic green salads as well as slaws or any other salad you can dream up. They can even be used as marinades. The most basic vinaigrette recipe includes oil, vinegar and salt and pepper. Follow the guideline of three parts oil to one part vinegar, and adapt as desired. Mustard makes a great addition, as do citrus juices, honey and fresh herbs. Combine in a jar, shake, and let stand for about fifteen minutes to allow the flavors to meld.
Show Off Your Skills: Mandarin Orange Vinaigrette and Potato and Radish Salad with Mustard-Dill Vinaigrette
Eggs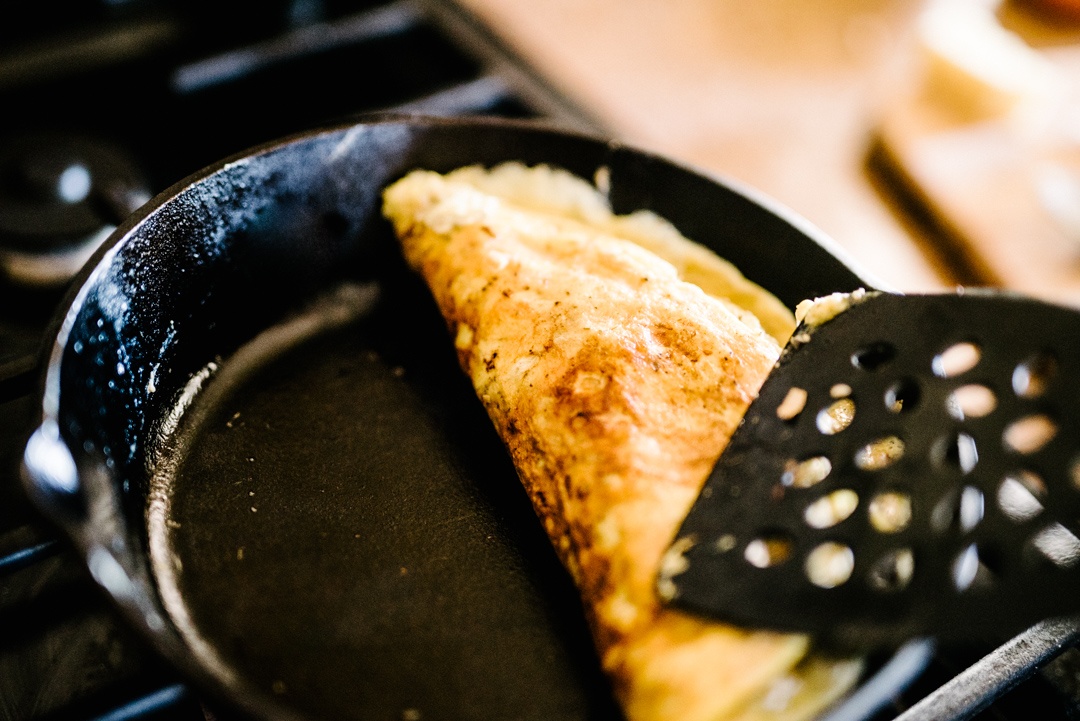 "Put an egg on it" has become a phenomenon, a bright, protein-filled way to elevate any meal. A plethora of recipes call for a sunny-side up egg to crown the other ingredients with a perfectly runny yolk providing a rich and delicious sauce. A fried egg can jazz up any leftovers you might otherwise not feel excited about, and a scramble or omelet is an egg-selent way to work vegetables into your breakfast. To learn how to perfect the many ways of preparing eggs, check out this guide from the New York Times.
Show Off Your Skills: Chili, Cheese and Garlic Mushroom Omelet and Sunny Eggs and Mustard Creamed Chard
Stock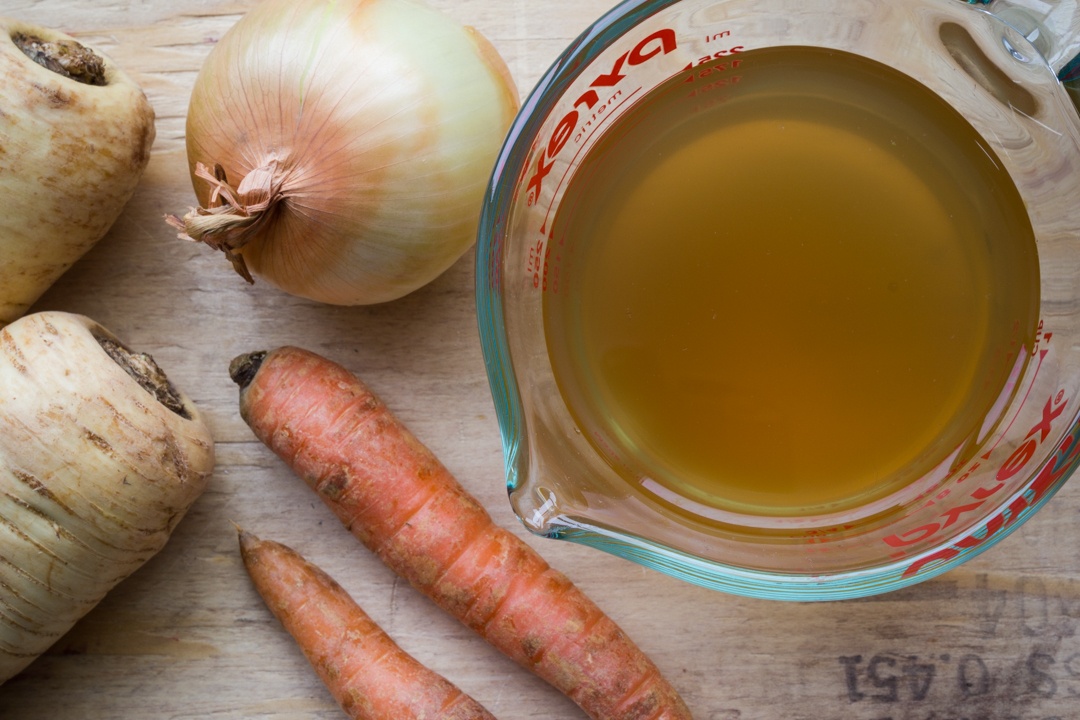 A hearty, homemade stock can make your favorite soup or risotto recipe truly excellent. Start by sauteeing a mirepoix, a fancy way of saying a mix of onion, carrot and celery (typically two parts onion and one part each of celery and carrot). Add water and vegetables of choice to complete the stock.
Save vegetable scraps - anything from onion skins to carrot peels - in a bag in the freezer. While many vegetables are suitable for making stock, try to avoid brassicas (like cabbage and kale) or bitter greens to prevent your stock from becoming bitter. When you've amassed a collection, put in a pot and cover with water. Let simmer for about an hour. If you have any bones leftover from a meat-centered meal, toss them in too. They will add flavor and nutrients to your stock.
Show Off Your Skills: Kitchen Scrap Vegetable Broth and Leek and Turnip Risotto