You might find it hard to cook breakfast when you have to walk the dog, wake up your kids, go on a quick run, shower, We'd like to make your morning routine a little easier, so here are a handful of no-cook recipes that will keep you on schedule and your belly full.
Because different people define no-cook differently, here's our definition: You won't need heat. No ovens. No stoves. No blow torches.
Morning Fuel
Breakfasts need to be quick, easy and substantial enough to power you through the day. A smoothie is the perfect thing to throw together on the fly. Even better, make a batch of overnight oats the night before and you'll be ready to grab and go.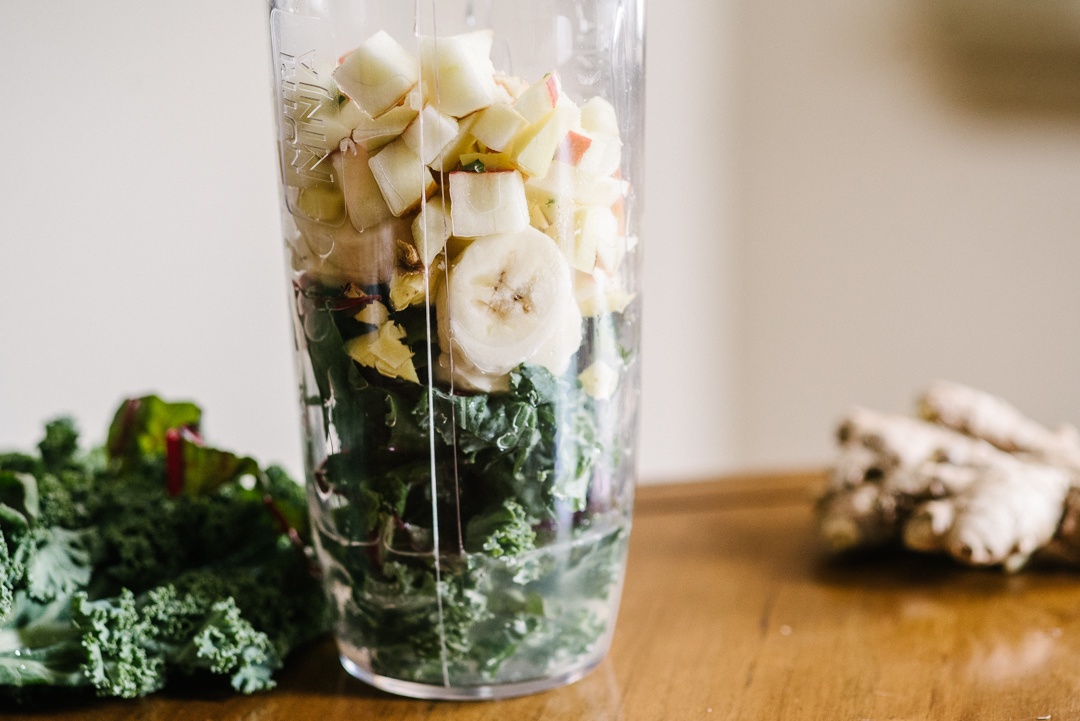 Ingredients
1 cup washed leafy greens (kale, chard, spinach, etc.)
1 apple or pear
1 banana
1/2 ginger (optional)
1 cup water
1/2 cup ice cubes
Recipe
In a high-speed blender, combine all ingredients and blend for 1 minute.
Froots
Ingredients:
1/2 cup rolled oats

1 teaspoon cinnamon

1 teaspoon of sugar

1 tablespoon maple syrup

1/2 cup unsweetened almond milk

1 apple
Recipe
Throw everything (except for the apple) into a mason jar the night before.
Mix it all together and refrigerate overnight.
In the morning, chop up the apple and add it to the mason jar. Take it with you and enjoy!
Tested and Approved by Boston Organics (Chris McIntosh)
SLAWS AND SALADS
The Kitchn has a pretty handy list of 31 essential ingredients for no-cook meals, though a few of the items on the list, like cooked rice, obviously do require cooking. Here are a couple of no-cook dishes that you can make with no heat whatsoever.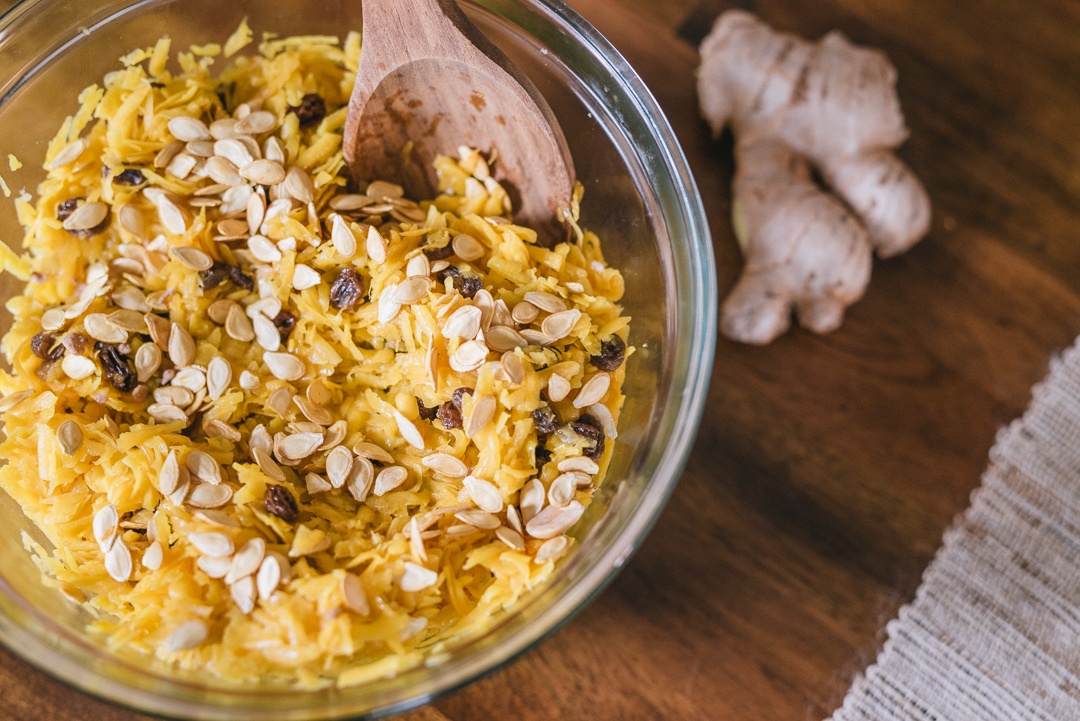 Ingredients
1 butternut squash (about 1 1/2 lb), peeled, seeded and grated

1/2 c raisins

1/4 c vegetable oil

1 to 2 tbsp sherry vinegar, or to taste

1 tbsp minced fresh ginger

Salt and freshly ground black pepper
Recipe
Combine the squash, raisins, oil, vinegar and ginger in a salad bowl; sprinkle with salt and pepper. Toss, then taste and adjust the seasoning. Serve immediately, or cover and refrigerate for up to several hours.
Ingredients
1 bunch (6 large) scallions, trimmed and thinly sliced
1 head of green or red cabbage, shredded
1 small red onion, thinly sliced
1/4 cup soy sauce
1/4 cup lemon juice
1/4 cup vegetable oil
2 tablespoons grated fresh ginger (from about a 1-inch piece)
2 tablespoons white vinegar
2 tablespoons brown sugar
2 teaspoons Asian sesame oil
2 teaspoons sesame seeds or almond slivers, optional
1 teaspoon salt
20 grinds black pepper
Recipe
Rough up the scallion slices a little with your fingers so all the little layers of the scallion whites separate. Toss the coleslaw mix or both kinds of cabbage, the red onion and scallions together in a large bowl until everything is thoroughly mixed. You can make the slaw up to this point up to a day in advance as long as you keep it refrigerated. Before serving, simply bring the slaw back to room temperature, make the dressing and toss.
Stir the remaining ingredients together in a small bowl until blended, then pour over the vegetables. Serve within 1 hour of dressing to maintain the crunch.
SOMETHING SWEET
Finish your meal with a fresh, sweet treat. With melons coming into season, this cantaloupe, mint and lime salad is refreshing, healthy and -- most importantly -- doesn't require any baking.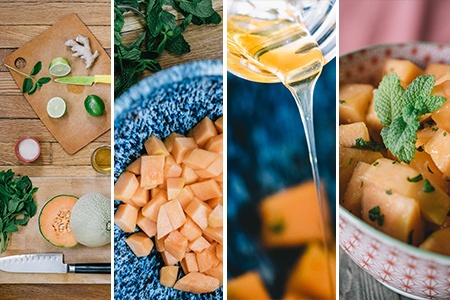 Ingredients
1 cantaloupe, halved, seeded and peeled

3 tablespoons fresh lime juice
3 tablespoons chopped fresh mint
2 teaspoons grated lime peel
2 tablespoons sugar
2 1/2 teaspoons grated peeled fresh ginger
2 teaspoons honey
Recipe
Cut cantaloupe into 3/4- to 1-inch cubes (about 5 cups) and place in large bowl.
Add lime juice, mint and grated lime peel. Toss to blend.
Mix in sugar, ginger, and honey. Refrigerate salad until ready to serve, stirring occasionally, up to 3 hours.