November is somehow upon us and the holidays are just around the corner! Here at Boston Organics we have a number of seasonal snacks and treats perfect for getting you and your coworkers into the holiday spirit!
More maple
No matter what the thermostat might say it's still fall here in greater Boston! Nothing says fall quite like the subtle sweetness and earthy tones of New England maple syrup. We have a great lineup of maple products that would be perfect additions to the office break room this season.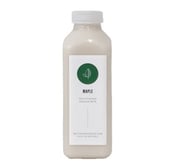 Boxford Bakehouse Maple Crunch Granola is a Massachusetts made product! Formulated to be heart healthy, this delectably crunchy maple granola is a perfect addition to your morning yogurt or cereal.
Farm to Table Organic Ancient Grain Maple and Brown Sugar Oatmeal Cup is made with real Vermont maple syrup and brown sugar, this protein-packed ancient grain oatmeal is the perfect way to start the day.
Sidehill Farm Organic Whole Milk Maple Yogurt is made with high-protein organic milk and loaded with probiotics. But the real reason to enjoy it is because of its smooth, creamy texture and delicious maple flavor from Massachusetts' organic maple syrup.
Deck the [Office] halls
Whether you've already planned your company's holiday office party or the details are still in the works, our winter holiday treats are perfect for bringing some early cheer and spirit to the office!
Taza Chocolate Gingerbread Cookie Bars capture the cinnamon and ginger flavors that are quintessential of the cooler seasons and satisfy that gingerbread cookie crunch!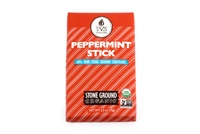 Taza Chocolate Peppermint Stick Chocolate Bars. Do we need to say much more? Chocolate and peppermint go together like Boston and Nor'easters!
Taza Chocolate Spiked Eggnog Discs are here for a limited time only! Transport you and your coworkers to the much warmer temperatures of the Caribbean this winter with these spiked eggnog chocolate discs. Made with rich Dominican cacao and mixed with the warming essence of rum, these are sure to up the office cheer and spirit!
Equal Exchange Dar Chocolate Minis are individually wrapped and perfect for the holidays. Get into the festive spirit with these delicious and dark chocolate treats (55%).
Equal Exchange Tea is a surefire way to warm up the office from the inside out. Be sure to stock up on your chai, earl grey and peppermint tea this winter!