Spring may arrive late in New England, but despite the ongoing chilly temperatures we are starting to see the contents of our boxes change with each passing week. Say goodbye to beets and hello to asparagus! Our Spring Produce Guide will tell you all about the produce you can expect to see in your box this season, as well as what to do with it.
Click below to view or download your own copy of the spring produce guide.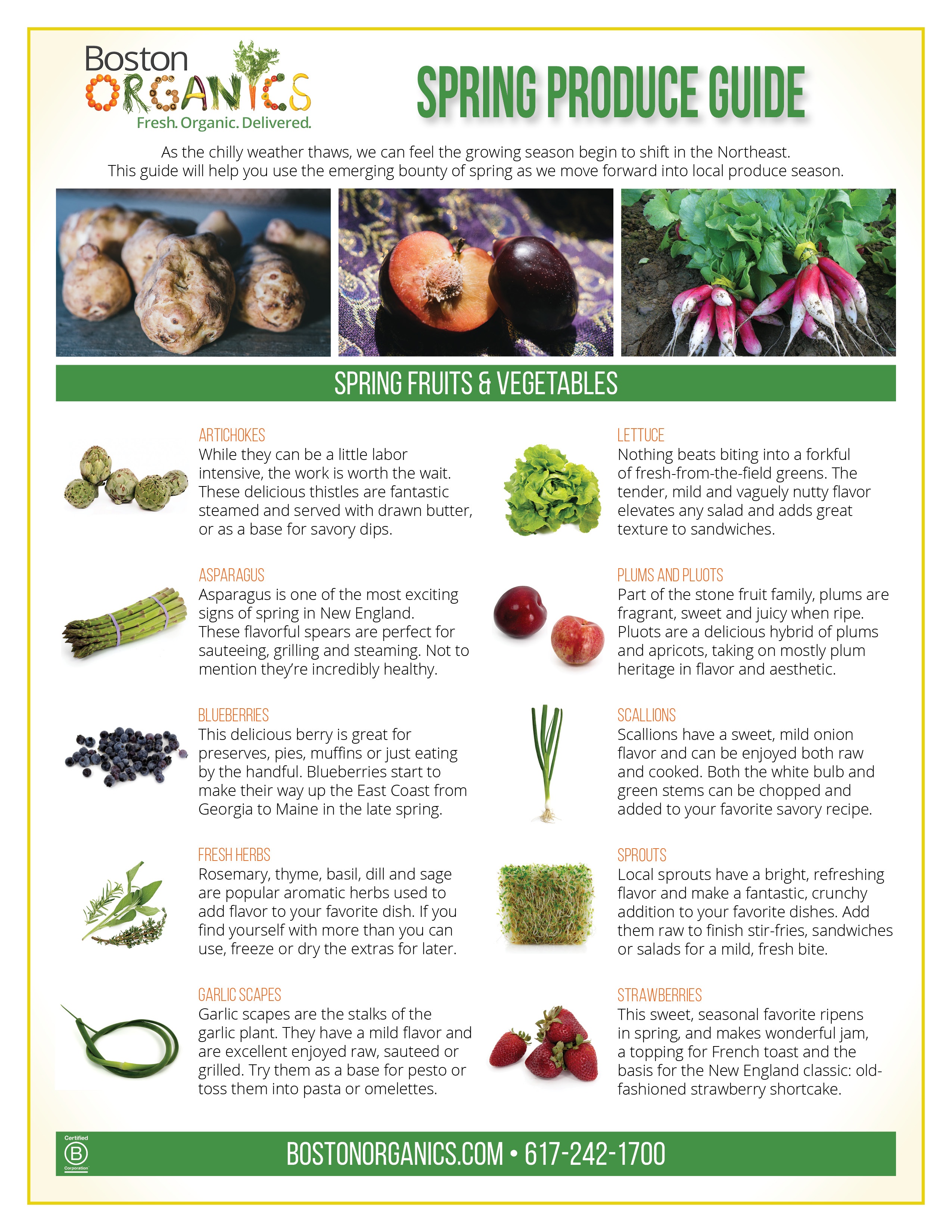 Looking for more tricks to surviving the winter?
Check out 5 Insider Tips for Winter Grocery Deliveries.