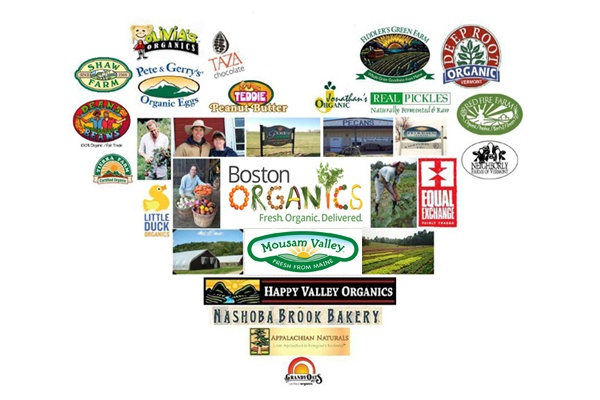 I would like to take a moment to thank all of our customers, farmers, suppliers, employees and business partners for helping to make Boston Organics possible.
When I started the company back in 2002, it was just myself and a van. I quickly realized how the success of the company required the input, collaboration and efforts of so many people.
It is truly a collective effort.
I am always amazed to think that over the past 16+ years, we've been able to deliver thousands of deliveries (maybe over a million) somehow and someway regardless of blizzards, floods or victory parades.
This is a testament to everyone that has been involved along the way including:
Staff: Thank you for your grit, determination and commitment to excellence. Your willingness to help out and do what needs to be done every day, no matter what, continues to inspire me.
Customers: Thank you for your support (both financial and mental) and patience. Without it, we would have no livelihood.
Farmers: Thank you for growing and making nourishing food in a way that is good for the health of our customers and the environment. You are the center piece of what we do.
Suppliers and Vendors: Thank you for the consistency in the high quality of the products as well as the reliability and timeliness of your deliveries.
Family: I have to thank my wife, Beth for often putting me and the business before herself. She has recognized that Boston Organics and its mission of helping to build a healthy food system has been a passion of mine. I am forever thankful and grateful for her support.