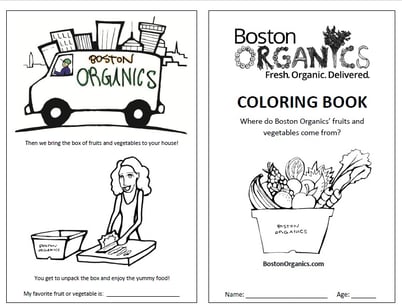 Ever wonder how veggies get from the farm to our big green box? Our brand new coloring book, drawn by our talented Fleet Manager Tom, tells this story in a fun and interactive way! This coloring book is great for all ages, but we think kids between 2 and 10 will have the most fun.
You can get your copy as a free add-on under the "Newsletter" section of our add-on page. To save some time, download it here: Boston Organics Coloring Book.
Have fun and don't forget to share your masterpiece with us on Facebook and Twitter!