This year, instead of sending chocolates or little monkey robots that fart on command to our best customers, we decided to say thank you by making a donation on their behalf to one of three local nonprofits. Here's a little background on the groups we chose and why. They represent three areas that we care a lot about -- farming, sustainability and food security.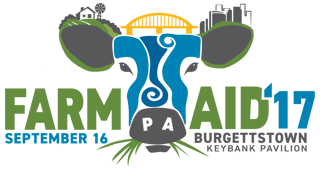 1. Here's a crazy fact: the suicide rate for farmersis higher than any other accupation -- more than double that of military veterans. Farming has always been a ton of work and extremely stressful, as any job that's largely dependent on weather is bound to be. But today's family farmers have it tougher than ever, with pressure from industrial farms and crazier, dryer weather thanks to global warming. That's where Farm Aid comes in. You remember Farm Aid, right? That big concert organized by Willie Nelson, Neil Young and John Mellencamp in the mid-80s? Did you know the group was based in Cambridge, Mass.? It's true! And, along with fellow rocker and board member Dave Matthews, they have continued to play annual concerts to raise money to keep family farmers on their land.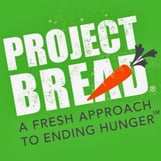 2. Boston-based Project Bread believes that the opposite of hungry isn't simply full — it's healthy. And because there's no single face of hunger, they develop multiple solutions that meet people where they are — solutions that provide people of all ages and walks of life with sustainable, reliable access to nutritious food. They invest in community-based programs, food pantries, health centers, summer meal programs, elder meal programs, and more. They organize the Walk For Hunger. They bring local produce into the homes of low-income families with subsidized CSAs. They work to remove barriers to access to SNAP (the Supplemental Nutrition Assistance Program). And on top of all that, Project Bread's Chef Vanessa teaches two free healthy cooking classes in The Kitchen at Boston Public Market every Thursday.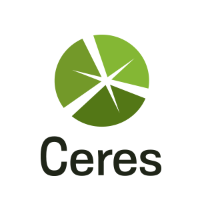 3. Ceres is an advocacy group that works to transform the economy to build a sustainable future for people and the planet. Among other things, they encourage investments in clean energy and sustainable food and water. That seems pretty important, especially because these days our federal government doesn't seem super committed to those things. Based in Boston, Ceres works with investors and companies to tackle the world's biggest sustainability challenges, including water scarcity, human rights and climate change.