Hanging onto summer: Organic corn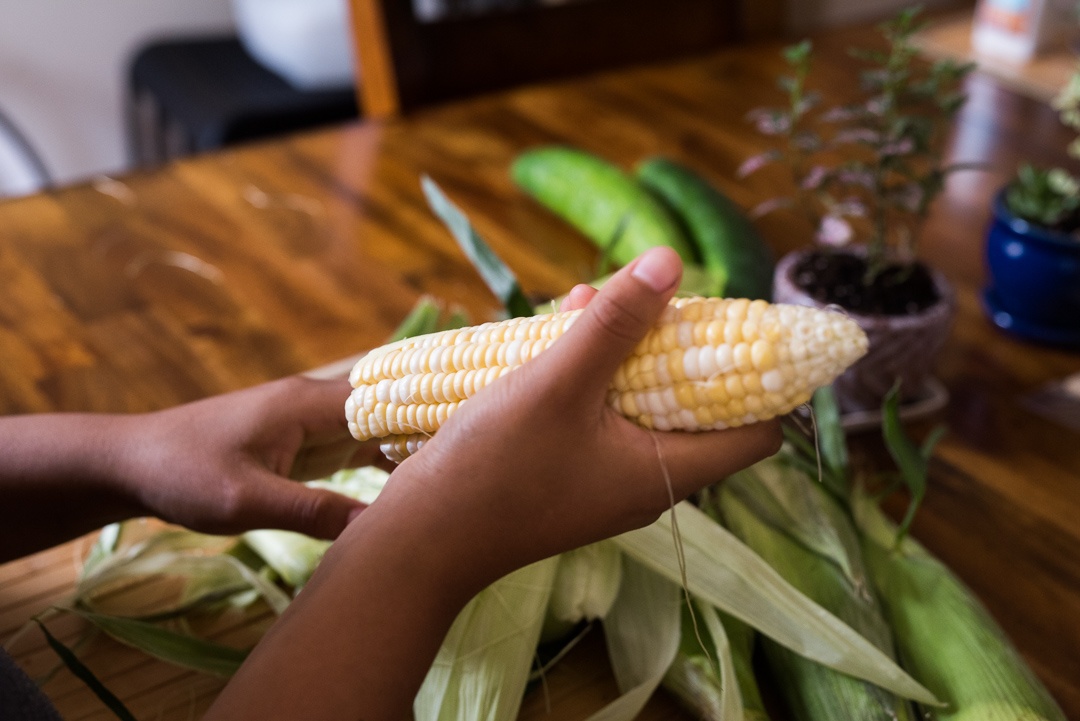 Sweet, tender organic corn-on-cob says end-of-summer like almost nothing else. While exquisite, corn is very susceptible to pests, particularly silkworms. Unlike conventional growers, organic corn growers can't spray their fields with chemical pesticides, which is a big invitation for the little buggers to eat away.
Though a nuisance, silkworms are harmless and tend to show up just on the tip of the corn from time to time. They feed on the abundance of silk that collects at the top of the stalks. According to some corn farmers the silk worms know their stuff; the ears they choose are the sweetest! Here at the warehouse we do our best to check each stalk before it goes out—you may notice someone has shucked the top of your corn for you (that was us)—but even with our efforts some impacted corn may still make it to you.
Don't let these little guys ruin your summer! If you find an unwanted friend in your corn, simply cut or break off the top and compost it. The rest is delicious sweet corn gold, great for grilling, steaming or boiling! See below for some of our favorite sweet corn recipes.
Nothing can take the joy out of corn season like overcooked corn on the cob. We've found the perfect recipe to make sure that you have perfectly tender, delicious kernels every time.
Spice up your corn with this flavorful and tangy recipe. Chili powder and lime juice complement the richness of the recipe's surprising secret ingredient.
Bring together the flavors of summer in this satisfying salad. Serve as a side or a light vegetarian meal.

Tacos are one of our favorite food groups. Cilantro and raw corn add a freshness to the savory flavors of zucchini and tomatillo. Make sure you have the tastiest fresh tortillas around by ordering a package of Mi Tierra corn tortillas.
We hope you enjoy the local sweet corn season!