Topic: Environmental Businesses
Recent Posts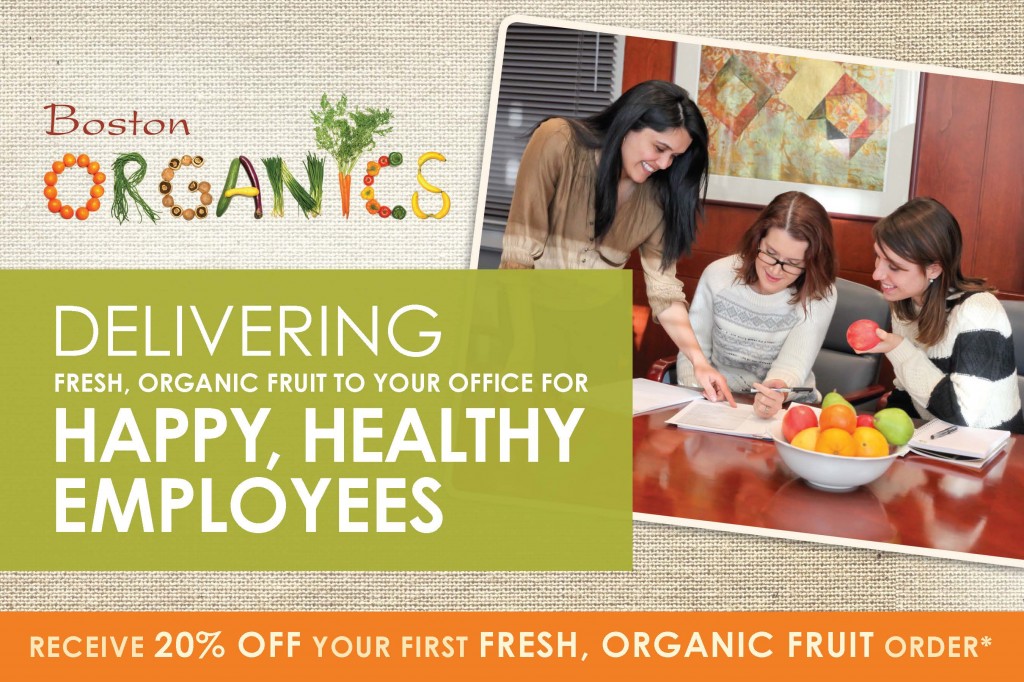 In April, we're offering Greater Boston Chamber of Commerce members 20% off their first organic fruit delivery to their office!
Read More
Topics: Organic Grocery Delivery Boston, Environmental Businesses, Healthy Office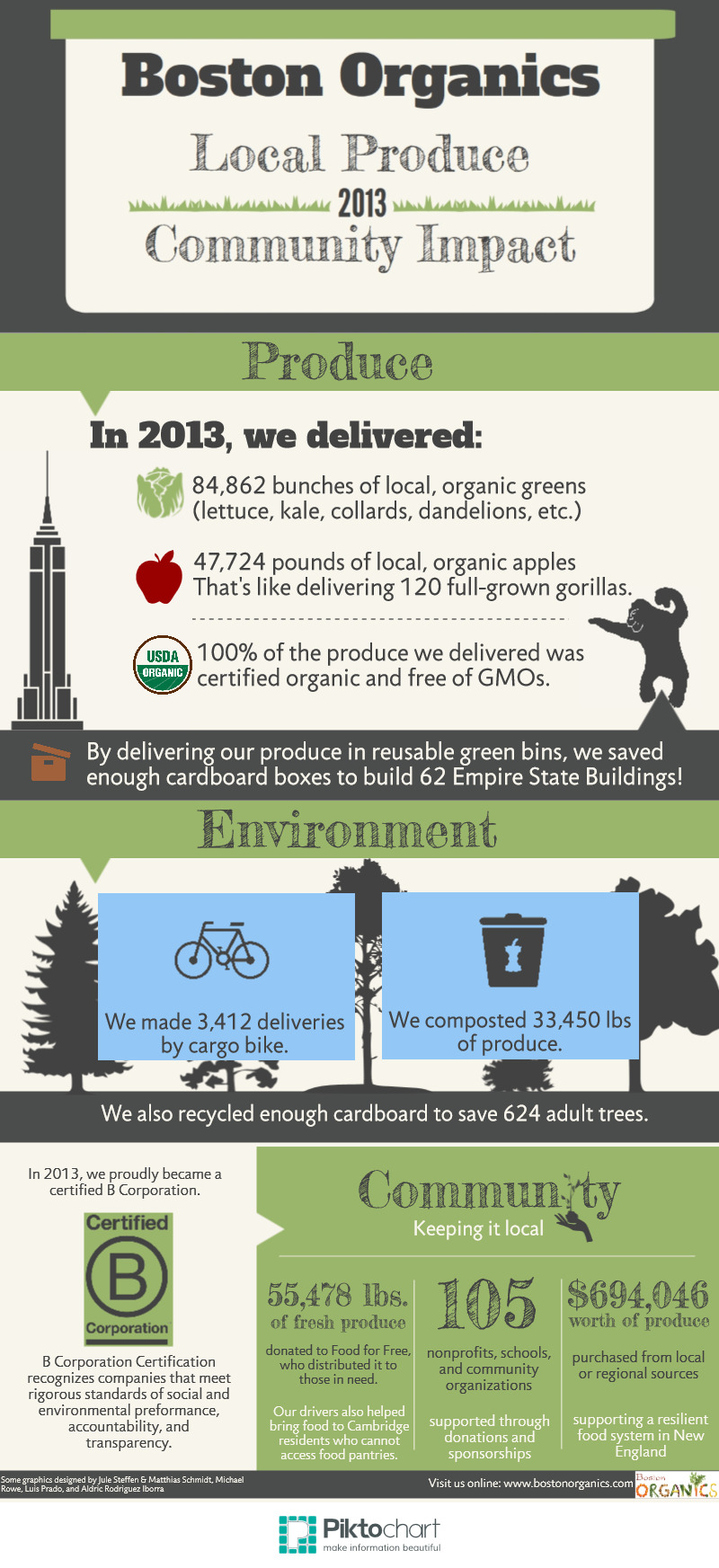 Every so often, it's important to take a step back and consider the effect that your actions have on the world around you. The coming year promises to be an exciting ride, but as we buckle up for 2014, we wanted to reflect on 2013 and the impact that our work has on the environment and our community.
Read More
Topics: Organic Compost, Company Updates, Community Events, boston organics, Certified B Corporation, Environmental Businesses, Guides and Infographics, New England Local Fruits and Vegetables
Subscribe to Email Updates