To update or re-enter your PayPal billing information.
After logging into your account, go to the "Billing Information" section.
And select "Choose another way to pay"

Then select "PayPal"....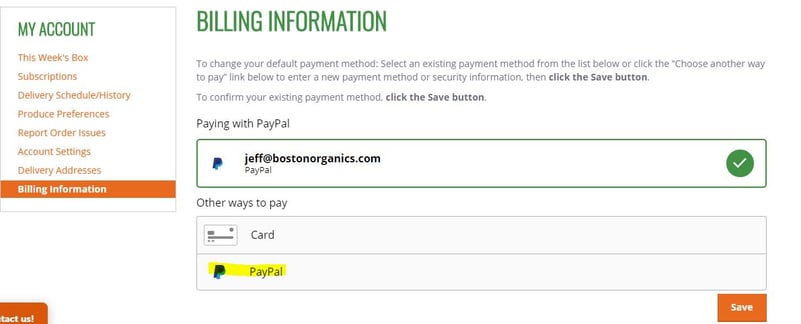 And then "PayPal Checkout". This will then lead you through the PayPal check out process.

Once you have completed the check out process, remember to select "Save"... And you're done!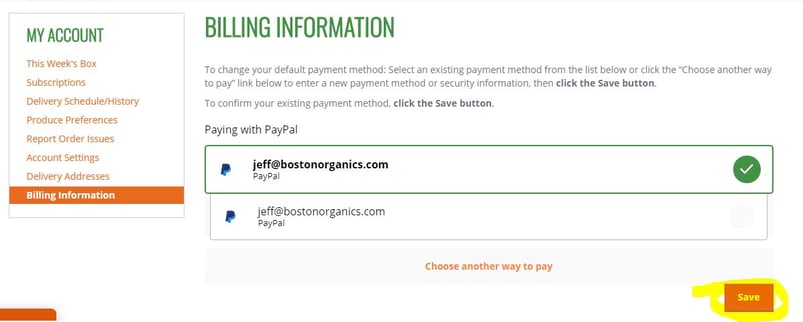 A confirmation page will appear and you should also receive a confirmation email.