It's Kiwi Berry season! Coming from various farms in Oregon or Pennsylvania. Typically available for delivery from late September until October. The season is limited so get these passion poppers while you can!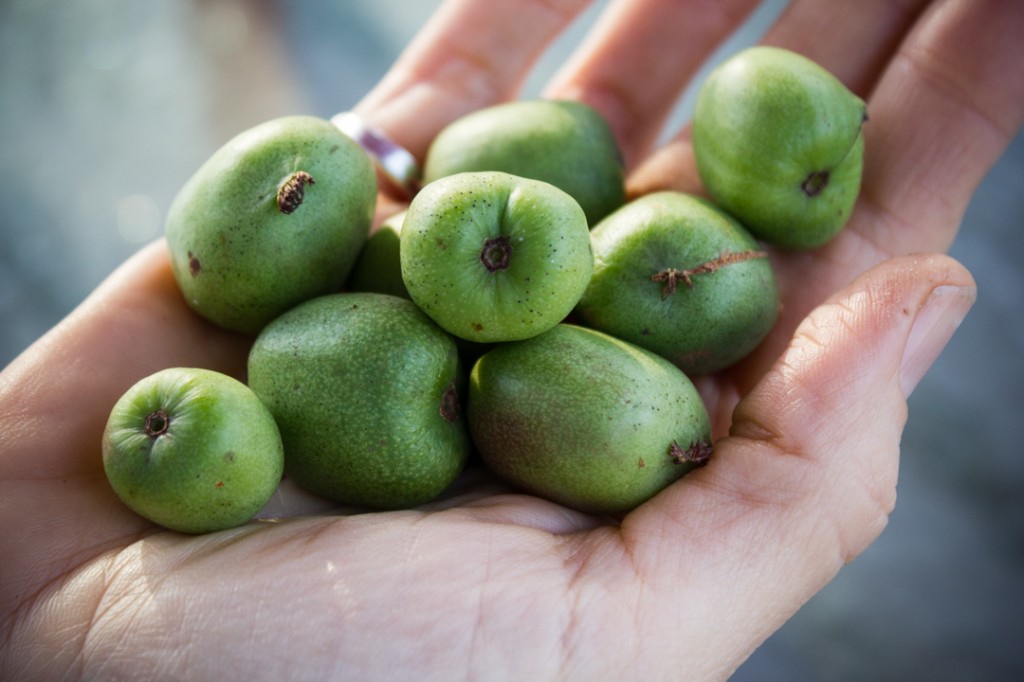 Kiwi berries look similar to kiwis but are the size of grapes with a fuzz-less exterior. The insides are green with black edible seeds while the outside has a smooth edible green (sometimes purple) skin. Forget painstakingly peeling the fuzzy brown exterior -- eat these bursts of flavor as is!
Kiwi berries are known to be sweeter, but similar in taste to kiwis. They are best to eat when the skin becomes wrinkly, and the berries becomes soft. The softer, the sweeter!
Kiwi berries (like all fruits) are a great source of vitamin C, a natural antioxidant that helps control infections, as well as maintain healthy bones, teeth, and blood vessels.
Grab a handful of these passion poppers for your next snack or recipe.
---
Are you a kiwi berry fanatic? Let us know how you like to enjoy kiwi berries by commenting below...