August/September are wild blueberry harvesting season! It's a short, sporadic season so get them while you can! We've had organic blueberries (half-pint) available as an add-on for several weeks, but wild blueberries are in another league entirely.
Don't need any convincing? Read more and order now!
how are Wild Blueberries Different?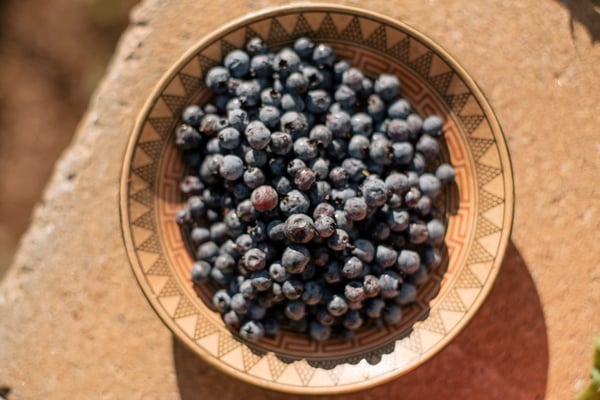 Every summer at least one person asks us if there's a difference is between a wild blueberry and a cultivated blueberry. If you have to ask, you've never had a wild blueberry before.
Lowbush plants produce small, round berries with an intense flavor that cannot be replicated in cultivated blueberries.
We like to say that wild blueberries are a breed unto their own, and we mean it literally. The blueberries you find on a conventional supermarket shelf are a species that has been developed over the last few decades, using successive cross-breeding techniques to grow larger and hardier berries that can be transported more easily.
But wild blueberries come from a native species that has been harvested by American Indians for centuries (and first commercially harvested in the 1840s, long before mechanization).
Known as lowbush blueberries, wild blueberry plants grow in northern New England's naturally acidic soil and are resilient enough to withstand the region's icy winters.
Are Wild Blueberries Healthier For You?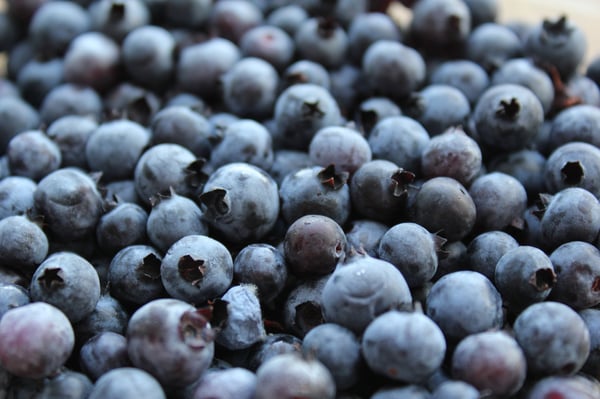 The short answer is yes, wild blueberries are incredibly healthy for you to eat. All blueberries have high levels of antioxidant phytonutrients, in particular a flavanoid called anthocyanin that gives blueberries their namesake pigment.
While most of the research done around dietary antioxidants is still relatively new, they have been shown to protect against inflammation, Alzheimer's and other degenerative diseases.
The antioxidants are concentrated mostly in the skin of a blueberry, and because wild blueberries are small and dense, one cup of wild blueberries can contain almost twice the antioxidants as a cup of cultivated blueberries. Wild blueberries are also a good source of vitamin C, vitamin K and manganese.
What's the Best Way to Eat Wild Blueberries?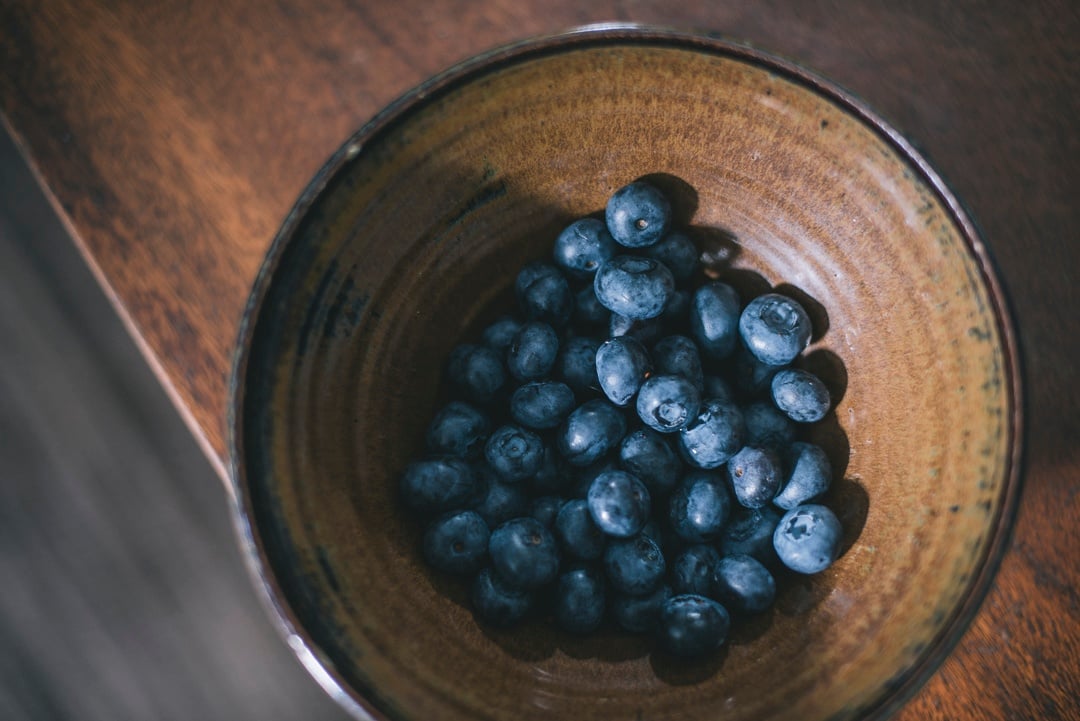 We hardly need to tell you how to enjoy blueberries, they require no peeling or pitting—just a quick wash and dry. But you should be aware that organic berries aren't sprayed with antifungal agents, so you should store them in your fridge unwashed.
While the wild blueberry season lasts only a couple of weeks in August and September, they freeze really well so you can enjoy their fresh flavor all year long.
If you are freezing smaller quantities, just spread them out on a baking sheet and put them in the freezer overnight. You can then toss them in small sealed plastic bags that you take out as needed.
If you order a 5 lb box of wild blueberries from us, you can slide the whole thing straight into your freezer! You don't want to wash the berries until just before you're ready to use them to avoid ice crystals from forming around the berries.
Where Do I Get Wild Blueberries?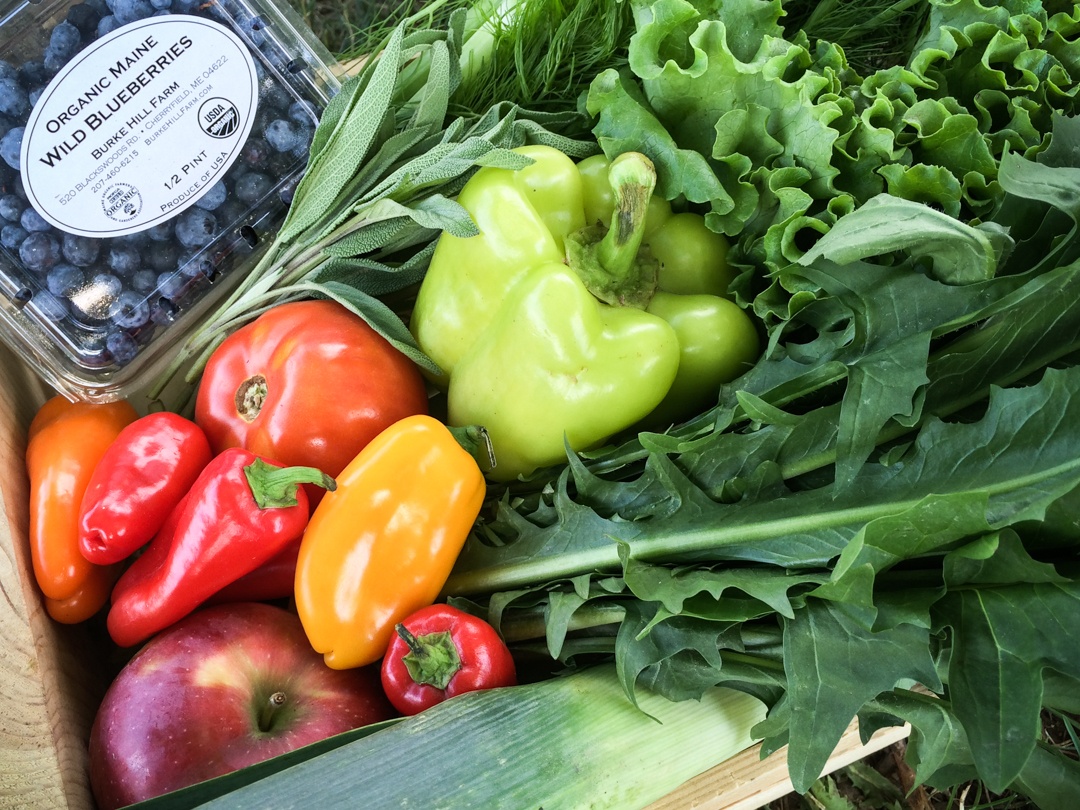 By now you're probably craving a big handful of organic wild blueberries. You're in luck, because you can get 5 lb. boxes of them delivered right to your door with your next delivery.
Due to supply, they are available in limited quantities. Pre-order your 5lb box of organic wild blueberries through the add-ons page in your account. We will fill orders for blueberries as they are received.
about ordering:
Order ASAP. We will fill orders on a first-come, first-served basis. Your wild blueberries will arrive with your next scheduled fruit/vegetable box.
If multiple boxes are requested, we may need to reduce your order to fill other customers' requests. Given the short season, please be sure that you when you order this item, you select "One Time" as the frequency, and double check the quantity ordered.
Due to the nature of these berries, we can't guarantee availability.
If we are unable to fill your order in a specific week, don't worry! The berries will be scheduled to arrive in your next order, and we will do our best to fill it before the season ends.
(Only available when in season)