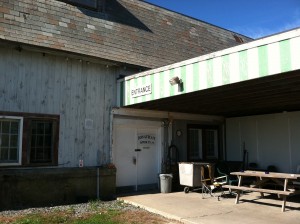 We recently took a trip down to Rochester, MA to visit our friends at Jonathan's Sprouts and learn more about where their sprouts come from. Liz Reilley, Jonathan's Director of Sales & Marketing, was kind enough to show us around their main sprout facility, which has been in the same large barn for over 30 years! We even got to sneak a few samples.
After putting on our hair nets and lab coats, Liz showed us their seed storage room and explained the importance of seed testing. Food safety is a top priority for Jonathan's Sprouts, which is why they thoroughly sample and test all of their products from seed to sprout. Sprouts are grown from seed to sprout in only a week, and they can be grown year-round.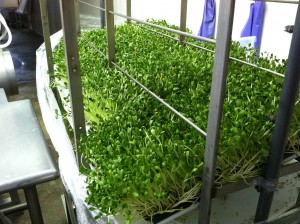 Our next stop was the sprout packing room, where we were surrounded by racks of beautiful alfalfa sprouts, sunflower sprouts, mung bean sprouts, and spicy radish sprouts. We were pleasantly surprised to find that instead of using a mechanized packing process, Jonathan's employees weigh and pack each container of fresh sprouts by hand. They are able to package and distribute approximately 40 tons of sprouts each week!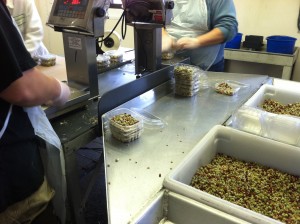 Once packaged, the sprouts are distributed to supermarkets, specialty markets, wholesale distributors, and small grocery services like Boston Organics! Click here to read more about Jonathan's Organic and why they believe in organic practices.
After our lovely visit with the Jonathan's Sprouts crew, Liz took us to Buzzards Bay to see how cranberries are harvested and meet some of the cranberry growers that Jonathan's works with each year. In the fall, Jonathan's packages and distributes cranberries for local cranberry growers. Despite the short harvest season (October through December), cranberries are a major commercial crop in Massachusetts, and the cranberry harvest is the main source of income for many Massachusetts families.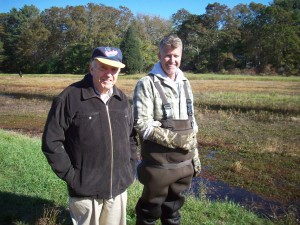 Keith Mann, a fourth generation cranberry grower, showed us how cranberries are harvested at the bog. Cranberries grow on shallow vines, and growers flood the bogs with water in order to harvest the cranberries. Once the bog is flooded, the growers use a harvesting machine that quickly stirs up the water and loosens the cranberries from the vine. Cranberries have small air pockets in their center, which causes them to float to the top. This creates the scene that you see in Ocean Spray commercials. Check out this video of Keith explaining the harvesting process.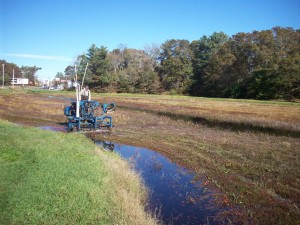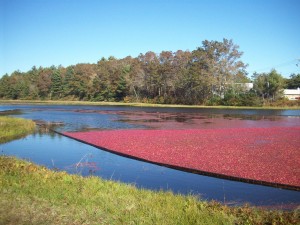 The floating berries are then corralled and put on a conveyor that takes them up to a truck. The cranberries are separated from the debris before being taken to a warehouse, where they're cleaned, sorted, and packaged.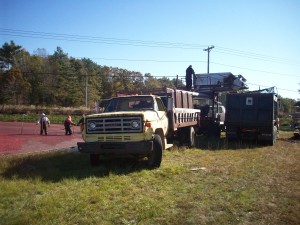 Keith explained that most cranberries are wet-picked because the wet picking process produces a higher yield and requires less time and labor. The wet-picked berries are typically used for juice, sauce, and other processed foods. Roughly 10 percent of cranberries are dry harvested and sold as fresh fruit.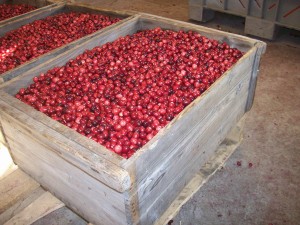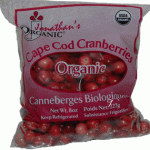 As we approach the holiday that brings cranberries to the forefront of our plates, we're thankful for the growers who work hard to get them to us. If you have any questions about cranberries, sprouts, or anything else we offer, send us an email and we'll make sure your questions get answered!