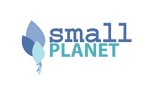 The Small Planet Institute is a great nonprofit organization in Cambridge that is dedicated to a global perspective on democracy in order to better humanity and the planet. Their website hosts an excellent selection of resources related to food, hunger, and the environment, and their recently produced Organic Farming Fact Sheet is full of valuable information about organic agriculture that we want to share with you!
This fact sheet sites numerous studies and reports that highlight the impacts of organic agriculture upon our health, the environment, and the global food supply. This is just a snapshot of why we believe organic food is so important, and we encourage you to look into these resources and educate yourself!
Take a look at the document below, or check it out on their website for the full version.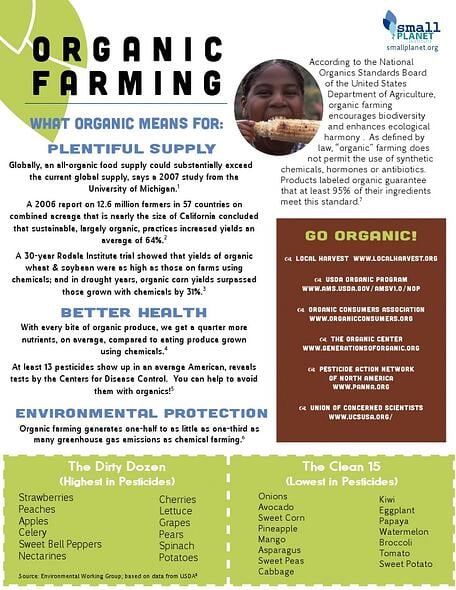 More about the Small Planet Institute:
Founded by Francis Moore Lappe and Anna Lappe in 2001, SPI fosters a concept coined "Living Democracy," a culture in which citizens infuse the values of inclusion, fairness and mutual accountability into all dimensions of public life. Through the Institute, the Lappes have published numerous books and traveled the globe as public speakers, hoping to share their philosophy.
For more information on the Small Planet Institute, visit their website: http://smallplanet.org .