Local heirloom tomatoes from our farm partners in Western MA are really starting to take off! For the next several weeks we're excited to offer these vintage breeds to our customers.
There are so many reasons to love incredible heirloom tomatoes!
An heirloom tomato is a variety that dates back to at least the 1940s. The shape and color of an heirloom varies, unlike more common tomatoes that are bred to be uniform in shape, size and color. A somewhat funky-er appearance is the trade-off many are willing to make for a piece of fruit believed to be juicier, sweeter and more flavorful than most modern varieties. We find these unique skins extra charming! Heirlooms breed through open-pollination while conventional tomatoes are generally hybrids bred for higher yields and transportability, over flavor and nutrition.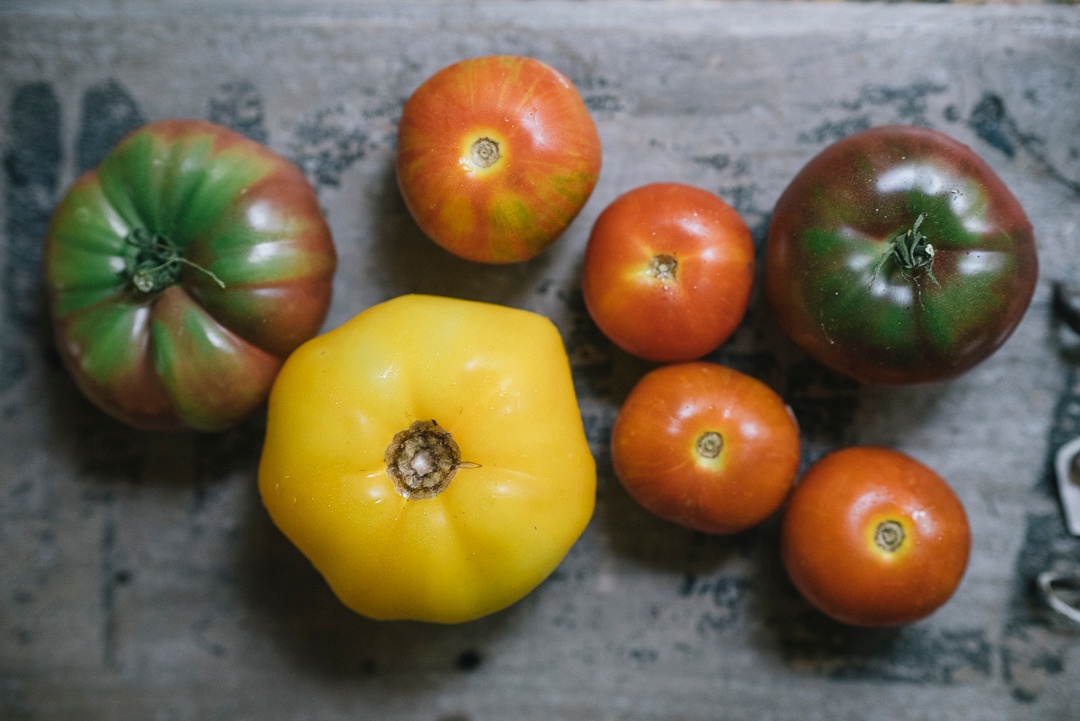 Heirlooms are sold ripened on the vine, a guaranteed way to get tastier results than allowing them to mature on the shelf. More commonly available tomato varieties are often lacking in flavor because of the off-the-vine-and-out-of-the-sun ripening that occurs while in transit from a farm to a grocery store. They are picked early so that they will arrive from their long journey ready-to-eat.
Farmers first moved away from heirloom varieties when long distance produce travel became a priority. Now, with the local produce movement, heirloom tomatoes have found a niche. Not only do heirlooms offer consumers more market choices, but they preserve a piece of history. Many heirloom varieties have already gone extinct and it is important to maintain diversity within the ecosystem both for the sake of the environment and the security of our food system.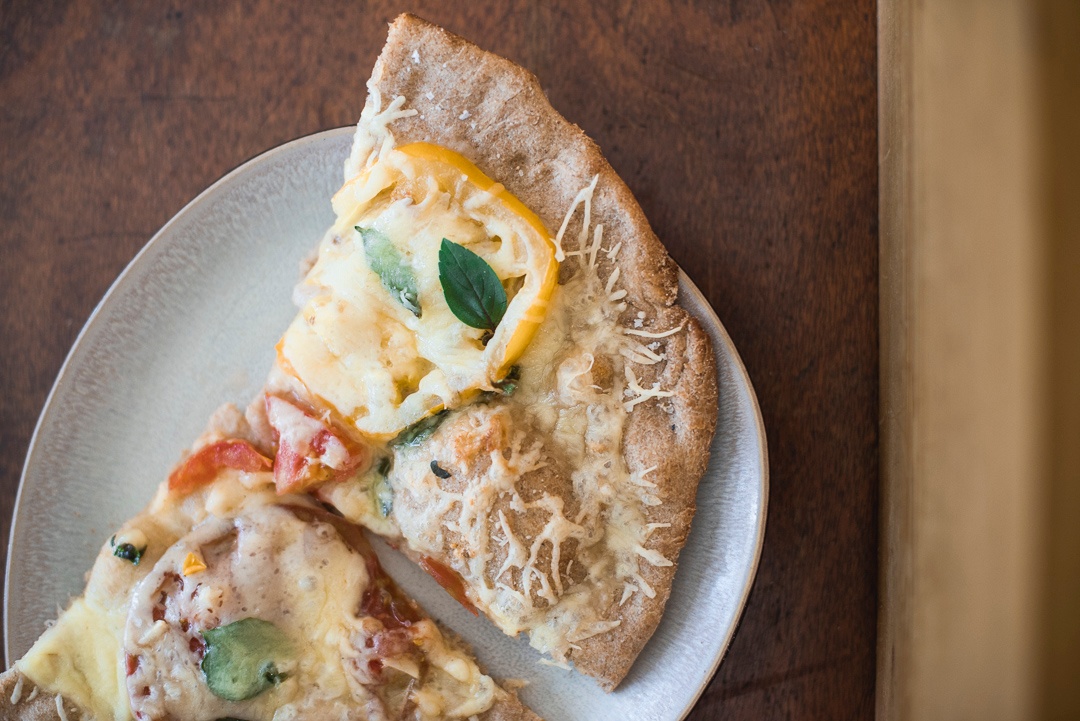 Every bite of your next heirloom tomato will be loaded with importance - savor the delicious flavors, absorb the valuable nutrients - while knowing you are helping reform agricultural practices.

Here's a recipe to help you get your tomato on. For more ideas, visit our Recipes Page:

Heirloom Tomato and Basil Pizza


The fresh flavors of basil and perfectly ripe heirloom tomatoes shine in this simple pizza recipe. It is a perfect way to celebrate summer.

Ingredients:

1 16oz package organic pizza dough, brought to room temperature
2 Tbsp olive oil
1 tsp flaked sea salt
1 1/2 cups Organic Valley Shredded Mozzarella
10 to 12 fresh basil leaves plus more for serving
1 large or 2 medium heirloom tomatoes, thinly sliced
1 clove garlic, minced


Method:

Heat oven to 400 degrees F. Spray baking sheet (with sides) with cooking spray or brush with oil.

Gently stretch the dough into a large, flat circle. Place dough onto baking sheet. Then, use your fingers or a pastry brush to coat top of crust with about 1 tablespoon of olive oil. Sprinkle the sea salt around the edge of the pizza.

Bake for 8 minutes.

Scatter the cheese, garlic, tomato slices and basil leaves over the partially baked crust, leaving the salted crust uncovered.

Now, lightly sprinkle the tomatoes with about 1/4 teaspoon of salt drizzle the remaining olive oil over the pizza.

Bake 6 to 10 minutes more until cheese has melted and edges are light brown.

Slice and serve.