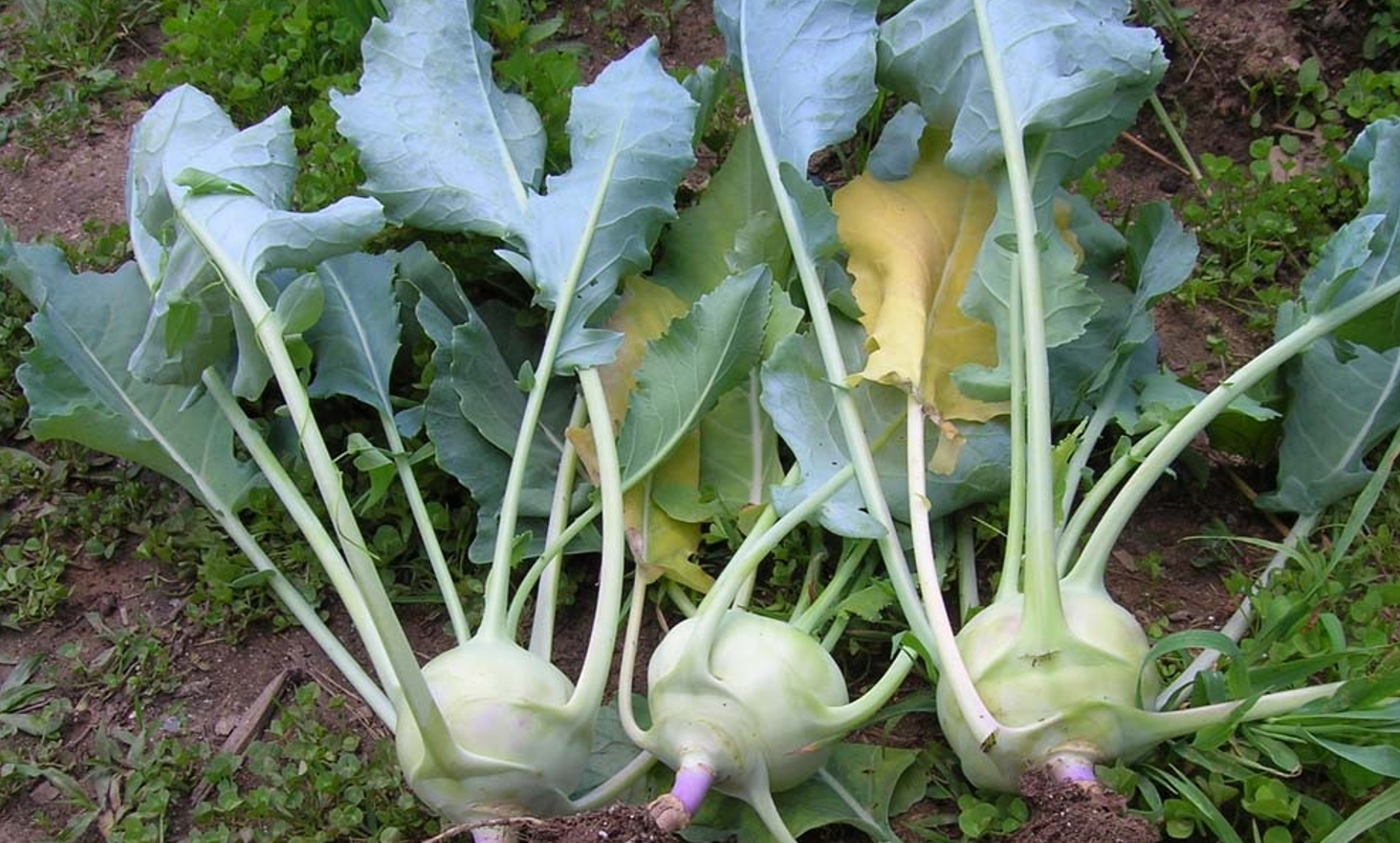 Kohlrabi is one of the most unique veggies that we deliver. You might look at these little guys and think they're a mix between a cabbage, a turnip, and an alien, but hopefully that won't stop you from enjoying all that they have to offer.
A descendant of wild cabbage, kohlrabi tastes like a milder, sweeter version of fresh broccoli stems. You can cook it in a variety of ways, and many enjoy eating it raw. Before preparing the kohlrabi, just peel the skin and cut it up!
Here is a list of 5 exceptional things you can do with this funky little veggie.


BakE IT
The easy and efficient way to prepare kohlrabi. Once out of the oven you can flavor it with seasonings, a sauce, or just eat it plain. This recipe for Baked Kohlrabi Fries dusted with Chili Powder takes a unique twist on french fries and adds a spicy kick.
Pickle IT
The great way to preserve vegetables, allowing you to savor their flavor at a later date. Pickling brines can be used to create sweet, sour and tangy flavors. Check out this recipe for Quick Kohlrabi Pickles from Hungry Tigress!
STEW IT
Kohlrabi is a flavorful and hearty ingredient for soup. Feel free to use as the base or a component for your next heart-warming bowl. We like this simple recipe for Kohlrabi Soup from Gastronomer's Guide.
BRAISE IT
Like cabbage, kohlrabi can really benefit from a good braising. Its mild taste allows it to pick up flavors from the cooking liquid and stay tender until it is consumed. This simple recipe for Butter Braised Kohlrabi features the vegetable's natural flavor and requires very minimal ingredients.
DON'T COOK IT AT ALL
Kohlrabi is often eaten baked, roasted or sautéed but can also be enjoyed raw. Many people find it makes a great fresh salad or cole slaw. Check out this recipe for a spicy Asian-inspired Kohlrabi Salad from Sassy Radish.
For more information and recipes, visit our kohlrabi page. How do you like to prepare kohlrabi? Let us know!