Thanksgiving is right around the corner and here at Boston Organics we are sending our gratitude to all of those who make our work possible - from our dedicated staff and drivers, our local farmers and producers, to our customers and community partners. Each year we are committed to giving back to our local community. Here are four ways you can join us in our efforts to give back this holiday season.
4 ways to give back this Thanksgiving: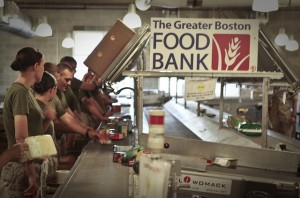 1. If you're heading out of town during Thanksgiving week and need to skip your Boston Organics delivery, consider donating your box to the Greater Boston Food Bank.
2. Speaking of the Greater Boston Food Bank, it is the largest hunger-relief organization in New England and among the largest food banks in the country. Their Holiday Meal Drive is a great way to help out the local community. Every $20 provides a nutritious, complete holiday meal for a family of five.
3. Food For Free, located in Cambridge, Mass., rescues fresh food — food that might otherwise go to waste — and distributes it within the local emergency food system where it can reach those in need.
Food For Free accepts donations and welcomes volunteers year round for home delivery, weekend truck routes, and office support. In 2017, Boston Organics donated over 39,000 pounds of organic produce to Food For Free.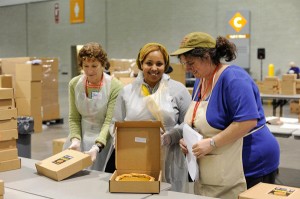 4. Community Servings is a not-for-profit food and nutrition program providing services throughout Massachusetts to individuals and families living with critical and chronic illnesses.
Their Pie in the Sky fundraiser has been running each November since 1993. Boston's best restaurants, bakeries, caterers and hotels donate thousands of pies that over 500 volunteers then sell to family, friends and colleagues. Each pie costs $30, providing a week's worth of hearty home-delivered meals to a Community Servings' client and a tasty Thanksgiving treat to the buyer.