Winter Moon Roots in Hadley, MA has a special treat for us this time of year: Spring-dug organic parsnips! We can hear what you're thinking - What?!? More root vegetables? Well, these babies, these first-of-the-season Spring vegetables, deserve a second look! Unbelievably sweet and flavorful, Spring parsnips are a food-loving locavore's best friend.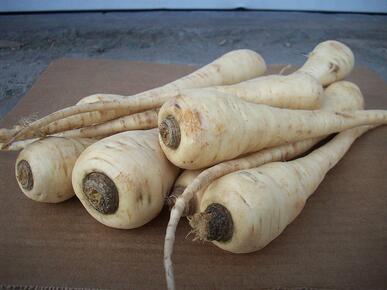 What makes spring-dug parsnips special?
These parsnips were planted last spring and left in the ground over the winter to deep freeze. During their winter 'rest' the extreme cold converted the starches into sugar, allowing the parsnips' flavor to mellow, giving way to a brilliant sweetness.
Never had parsnips? If you like carrots, you're pretty much guaranteed to enjoy parsnips. Sweeter, yet earthier than carrots and more versatile, these parsnips become sweet, nutty, and succulent when cooked. Parsnips can be roasted or used in chowder, soups, and purees. You can even make parsnip wine and parsnip cake!
If you love parsnips now's the time to take advantage of this once-a-year treasure and if you've had them on your produce preference list, take a chance and give them a try. There's no better time for this eating adventure! Give them the thumbs up, you never know what might happen ;)
What do you do with spring-dug parsnips?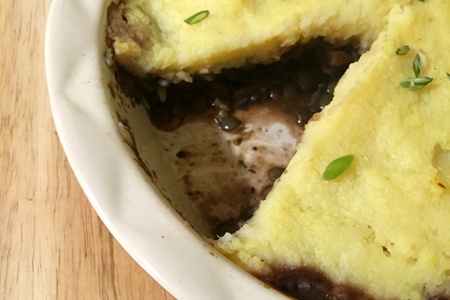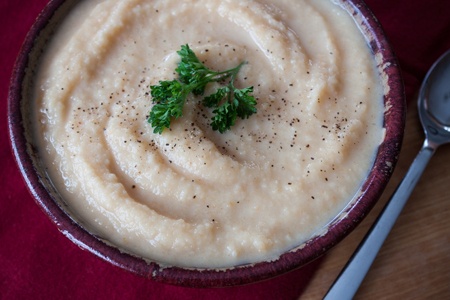 5. Bake them into a cake! Similar to carrot cake, but even better!
We hope you enjoy this sweet gift of the snow!
Check out our Parsnip page for nutritional information, cooking tips, and more recipes!