Our Dogma Box includes organic fruits and vegetables sourced as close to Boston as possible throughout the year. Similar to a CSA or farm share, this box is filled with the best organic produce from local and regional farms each week.
Fresh basil grown in Happy Valley's solar-powered greenhouses, and colorful watermelon radishes from Winter Moon Farm brighten up this week's Dogma Box.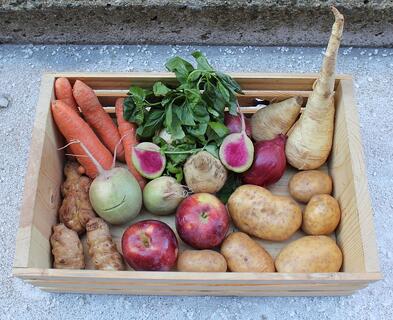 This week's Dogma Box contains:
Not used to fresh, local herbs in February? Rich with summery colors, our Watermelon Radish, Beet, and Mozzarella Salad is a tasty winter salad that highlights this week's fresh Massachusetts-grown basil.