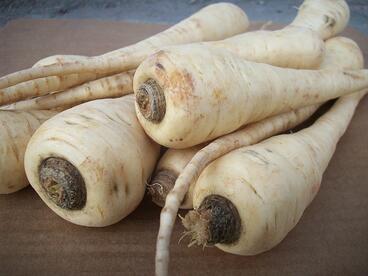 Farmers and gardeners: start your plows. THIS is the week we've all been waiting for- it's time for spring-dug parsnips!
"What could be so exciting about parsnips?!" you may inquire. Read this week's newsletter to find out!
Also in this week's newsletter: the infamous black radish, the final week of the illustrious blood oranges, recipes, and a chance to "meet your farmer."