Our Dogma Box includes organic fruits and vegetables sourced as close to Boston as possible throughout the year. Similar to a CSA or farm share, this box is filled with the best organic produce from local and regional farms each week.
This week's Dogma Box has some truly vivid colors! Most of the regional, organic produce comes from Deep Root Organic Coop in northern Vermont, including: bright orange carrots, deep green cucumbers, and seductively vibrant Rose Pink tomatoes.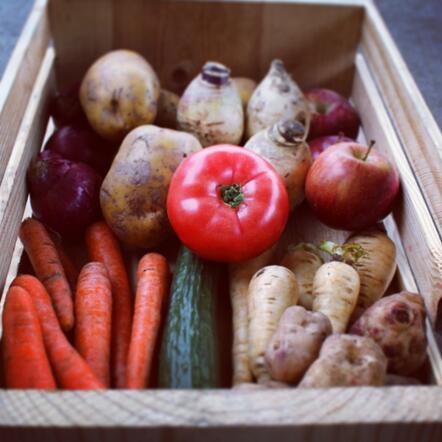 This week's Dogma Box contains:
This week's recipe for Panzanella, a rustic Italian salad, is a simple dish that highlights the freshness of our early spring tomatoes. As the weather continues to warm up, check back every week to see how the contents of our Dogma Box change with the seasons!