Our Dogma Box includes organic fruits and vegetables sourced as close to Boston as possible throughout the year. Similar to a CSA or farm share, this box is filled with the best organic produce from local and regional farms each week.
Spring is here and things are starting to "sprout." Bitter radish sprouts complement sweet alfalfa sprouts in a flavorful sprout mix from Jonathan's Organic in Rochester, MA. These sprouts will add a full, complex flavor and plenty of crunch to your salads and sandwiches all week long!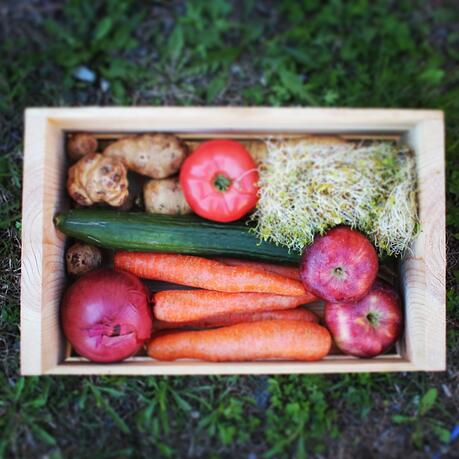 This week's Dogma Box contains:
It's hard to miss the the juicy pink tomatoes and crisp green cucumbers from Deep Root Organic Coop - they sprouted several weeks ago, but they've been nurtured into delicious organic fruit in Deep Root's geothermal greenhouses.