Every Boston Organics customer who receives a delivery in May is automatically entered to win one of this month's two Summer Rewards Prizes:
A Chocolate-Lover's Dream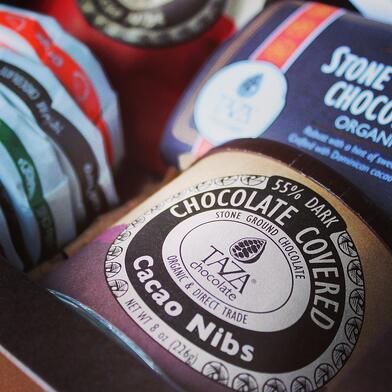 Visiting Taza Chocolate is like going to a real life Willy Wonka Factory, if Willy Wonka spent a little less time scaring kids and lot more time making extremely high quality chocolate with sustainably grown, direct-trade ingredients.
Located down the road in Somerville, Taza is a pioneer in ethical cacao sourcing. Their small, but growing factory makes incredibly delicious stone ground, organic chocolate. We proudly sell their Mexican-style chocolate discs and stone ground chocolate bars as add-ons, in case you've been living under a rock.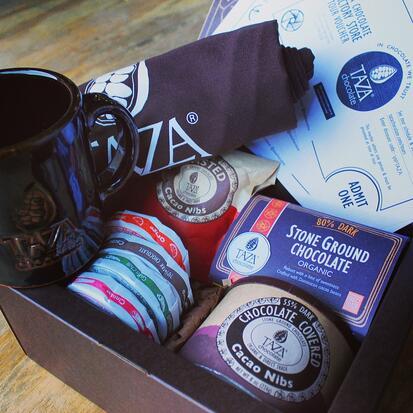 Taza Chocolate has generously provided the Chocolate Lover's Deluxe Package as one of our Summer Rewards Program's May prizes! The Package includes:
A Taste of Taza Gift Box (60% Stone Ground Bar, 80% Stone Ground Bar, 4-Assorted Dark Chocolate Mexicano Discs, 1-Can Dark Chococlate Covered Nibs, 1-Bag Organic Cocoa Roasted Nibs)
Taza Kitchen Apron
Natural Red Clay Taza Mug
Tickets for a Tour of the Taza Chocolate Factory
The more deliveries you receive and the more friends you refer in May, the greater your chances of winning this amazing prize or the Weekend Trip for 2 to Picadilly Farm!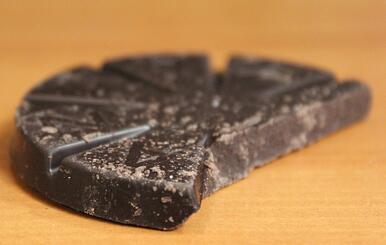 To learn more about Taza Chocolate or to schedule your own tour of their factory, click here to visit their website.