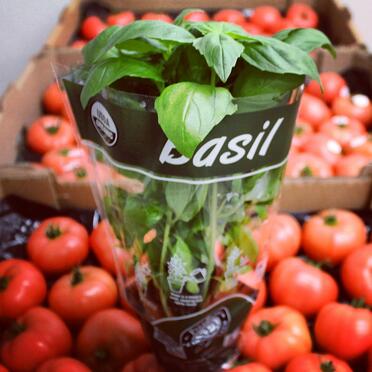 The sure signs of spring are finally in abundance! Doug Coldwell at Happy Valley Organics in Hadley, MA has been mighty busy lately. He's bringing us fresh cut dill and basil for most of the boxes this week. He's also offering our customers beautiful potted basil plants so you can grow organic herbs in your own kitchen or backyard!
This week's recipe for Grilled Vidalia Onion and Peach Salad is a simple spring dish that combines some of the best seasonal items in this week's boxes.
Read this week's newsletter to see what's fresh and in season. You'll also learn about Taza Chocolate and our May Summer Rewards Prizes!