Every Boston Organics customer who receives a delivery in July is automatically entered to win one of this month's two Summer Rewards Prizes:
Ben & Jerry's Ice Cream Cones and Cakes
Breville 850-Watt Juicer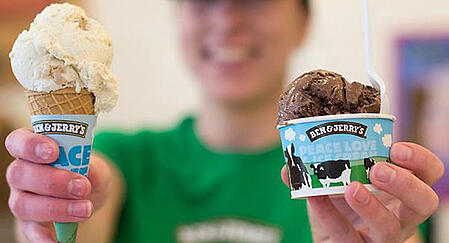 Earn bonus points and increase your chances of winning by encouraging your friends to sign up for Boston Organics!
You'll also both get 10% off your next delivery.
We All Scream for Ice Cream!
There's no better way to beat the heat this summer than with a few free scoops of Ben & Jerry's ice cream! At the end of July, our friends at the Boston scoop shop will give one lucky Boston Organics customer over $100 worth of Ben & Jerry's ice cream cones and cakes. You won't have to choose between Chocolate Therapy, Chunky Monkey, or Triple Caramel Chunk - you can get all three and share with your friends!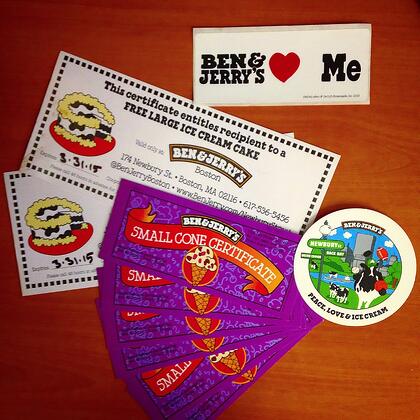 Why We Love Ben & Jerry's
Ben & Jerry's doesn't just make incredibly delicious ice cream, they make it in the best possible way. Almost 35 years ago, Ben Cohen and Jerry Greenfield helped pioneer the socially responsible business movement when they opened a small New England ice cream shop that dared to care about more than just making a profit.
Like Boston Organics, Ben & Jerry's is a certified B Corporation - a new kind of business that uses the power of business for good. Together, we take care of our customers, our employees and the environment. Ben & Jerry's sources their ingredients intentionally and responsibly, and in recent years they have led the charge for mandatory GMO labeling laws in Massachusetts and beyond!
You can visit the Boston Scoop Shop at 174 Newbury Street.
To learn more about Ben & Jerry's, visit their website.