Boston Organics customers can now enter to win one of July's two Summer Rewards Prizes: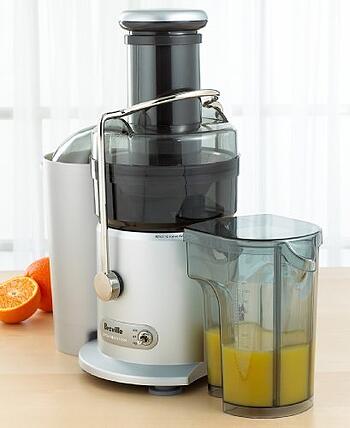 Earn bonus points and increase your chances of winning by encouraging your friends to sign up for Boston Organics!
*Refer-A-Friend*
You'll also both get 10% off your next delivery.
Join the Juicing Jamboree!
It's a fact that Americans don't consume enough fruits and vegetables. Even with a Boston Organics subscription, it takes time and a conscious effort make sure you eat your USDA recommended 5 servings of fruits and vegetables every day. That's why many members of the Boston Organics Community enjoy the simplicity and convenience of juicing.
With a quality juicer, you can easily extract the vitamins and minerals from fresh fruits and vegetables, helping your body absorb them more quickly. Plus, fresh homemade juice is unpasteurized, which means it maintains more of these natural nutrients.
You can also control everything that goes into your juice, so you can add an extra head of kale and keep out the sugar - or replace all the kale with a few heaping tablespoons of sugar if you prefer!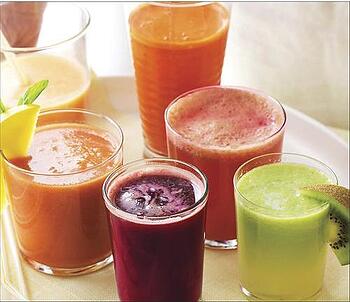 The Breville 850-Watt Juicer
As part of our Summer Rewards Program, one lucky Boston Organics customer will be selected to receive a brand-new Breville 850-Watt Juicer at the end of this month!
This high-end juicer is largely considered one of the best introductory juicers on the market. It's multiple speeds and large feed tube make it easy for you to effortlessly extract nutrients from all of your fresh fruits and vegetables, and the accompanying recipe book will make you a master juicer in no time!
This centrifugal juicer draws the juice out quickly and separates the pulp into a large 2.5-liter receptacle, which means you can juice large quantities without interruptions. If you want a little extra fiber in you diet, you can add some pulp back into your juice or save it for added texture and flavor in soups, pasta dishes, and baked goods. Because the moving parts easily disassemble and are dishwasher safe, cleanup is speedy and painless.
How to Win:
If you want to increase your chances of winning this juicer, you can begin by referring friends to Boston Organics through our Refer-A-Friend Program. For every friend you tell about Boston Organics, you'll automatically receive 10% off your next delivery and get an extra entry in our monthly Summer Rewards drawing!