Boston Organics proudly welcomes Oxen Hill Farm of
Suffield, CT into its network of organic farm partners.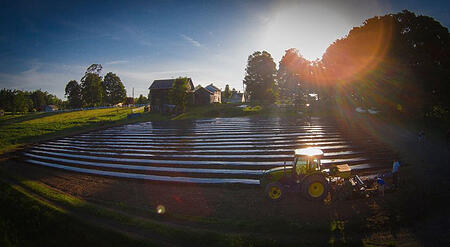 Just across the state border, in the northernmost part of Connecticut, Jonathan and Carol Griffin grow over 200 varieties of organic fruits, vegetables and flowers on their 28-acre family farm.
They carry on an historic family tradition of farming in New England that dates back to colonial times when their ancestor, Sgt. John Griffin, received a royal grant from the Prince of Wales.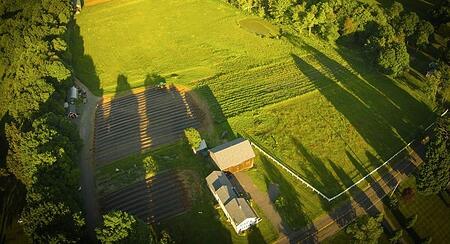 Generation after generation has grown wholesome crops from the rich soil in East Granby and Suffield, and in 2012 Oxen Hill Farm completed the rigorous 3-year process required to receive organic certification from the USDA.
This sedulous family farm is enjoying a fantastic summer harvest, and the whole Boston Organics Community is lucky to share its abundance!
Boston Organics is happy to welcome Oxen Hill Farm into our network of local growers; not only because their tomatoes, green beans, and sweet potatoes are incredibly fresh and delicious, but because Oxen Hill Farm embodies the ethos behind the organic standard that we so strongly support.
In more ways than one, Oxen Hill Farm is growing with the next generation in mind. By rotating their crops and eliminating synthetic pesticides and fertilizers from their fields, Jonathan and Carol are helping to maintain fertile soil and a healthy planet for future generations.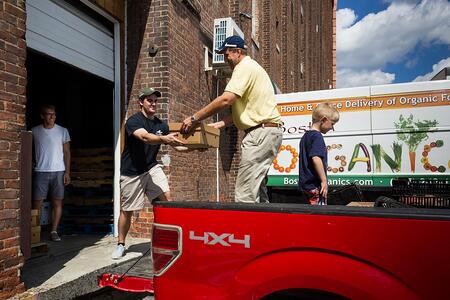 And the next generation is paying close attention. When Oxen Hill Farm brought their first harvest to the Boston Organics warehouse last week, the two youngest Griffins were eager to help out.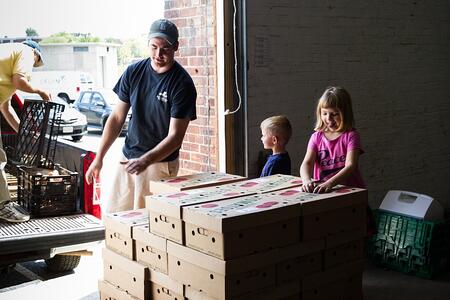 Back on the farm, the kids are already learning how to grow organic fruits and vegetables, knowing that someday they may have the opportunity to continue the family tradition.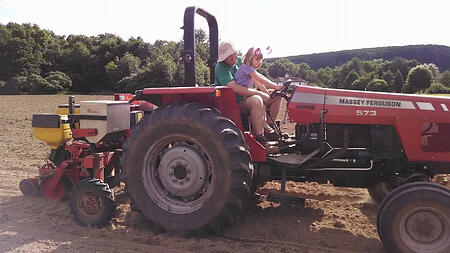 You can learn more about Oxen Hill Farm on their website.
Click here to read about Boston Organics'
network of local organic farms!