Our Local Dogma Box includes organic fruits and vegetables sourced as close to Boston as possible throughout the year. Similar to a CSA or farm share, this box is filled with the best organic produce from local and regional farms and brought right to your door each week.
This week's Local Dogma Box appeals to all five senses – and your common sense. The crunch of Atlas Farm's crisp bell peppers will ring in your ears while the mix of fresh herbs from Happy Valley Organics tickles your nose.
And though the beta-carotene in the rainbow carrots is known to improve your vision, the vibrant colors of your watermelon radishes are a sight to behold. Pick up a smooth McIntosh apple and enjoy the flavors of fall.
By buying local, you support small farmers and by eating organic you protect the environment. For $29 everything is brought right to your door...it just makes sense.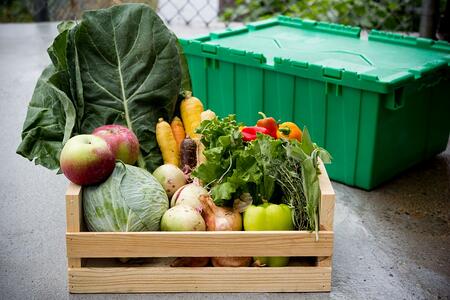 This week's Dogma Box contains: