Last night, our organic farm partners in western Massachusetts experienced their first frost of the season!
Fortunately, Gideon and his crew at Atlas Farm harvested a few loads of bell peppers before the temperatures dropped, so the Boston Organics Community will be able to enjoy one more week of his sweet and spicy peppers.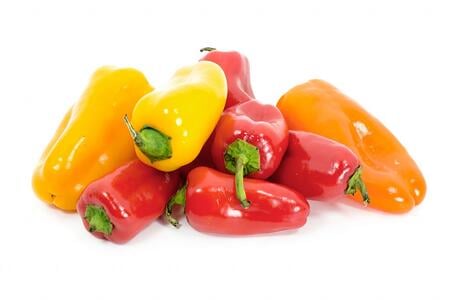 Meanwhile, our friends at Nature's Circle Farm in New Limmerick, ME have been tending to a nice crop of organic buttercup squash and they're bringing us some of their harvest this week.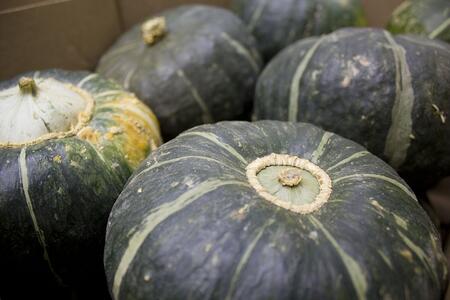 Buttercup squash is a portly winter squash with a dark green inedible rind, silvery gray lines and a pale green bump on its blossom end. The deep-orange flesh has a nutty and creamy flavor not unlike a baked sweet potato.
You can saute, roast or steam buttercup squash as you would with any other winter squash, and we have a Simple Buttercup Squash Soup recipe featured this week on our website.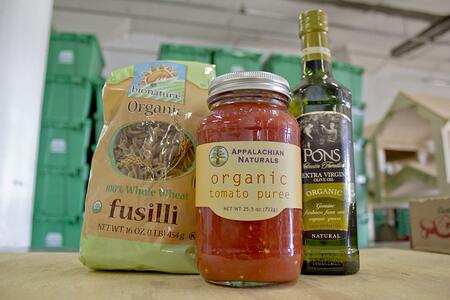 Our new organic tomato puree from Appalachian Naturals will help you savor the fantastic flavors of local tomatoes all year round. Made with organic tomatoes from local farms — including two of our farm partners, Atlas Farm and Red Fire Farm — this tomato puree is a great base for soups, sauces and stews. Go ahead. Give it a try.
Read this week's full newsletter to learn about the bright side of colder weather! You'll find a sweet bell pepper recipe, updates from our local farmers, and info about the more unusual items you might find in your box this week.