Over the summer, we held a friendly competition for members of the Boston Organics Community with 8 fabulous prizes from some of our favorite local companies. Last weekend, one of our lucky winners redeemed her prize: a personal cooking experience with Chef Ryan Redmond.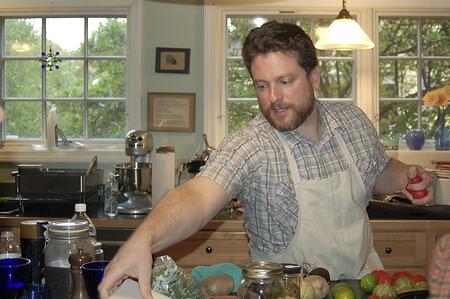 Chef Ryan is an excellent cook, a fantastic teacher, and an all-around great guy. He holds a Professional Chef's Degree from the Cambridge School of Culinary Arts and has taught cooking to children and adults for many years. With his own company, Field to Fork, Chef Ryan combines his passion for good food and learning into personalized interactive dinner parties.
Chef Ryan worked with Becky, winner of the June Summer Rewards Prize Drawing and a veteran member of the Boston Organics Community, to create an amazing menu using fresh seasonal produce from Boston Organics.
The gourmet six-course menu included many new and creative dishes, but it was designed in a way so Becky could recreate all of them in her own kitchen after the party was over.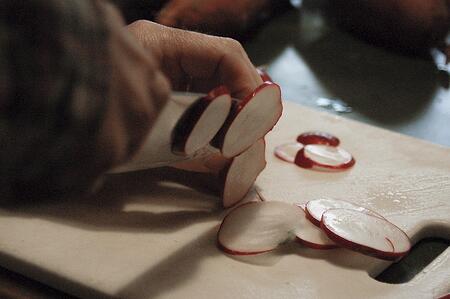 On Sunday afternoon, Becky invited a group of friends over to her house to cook with Chef Ryan. Together, they roasted potatoes with an avocado and pumpkin seed sauce, fashioned corn tortilla tacos with braised pork shoulder, pickled radishes and a black bean puree, and created exotic popsicles with pineapple, chile, coconut and Taza chocolate!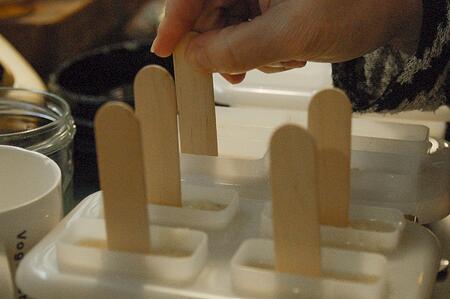 Through all the food, wine, chatter and laughter, Chef Ryan Redmond shared some of his distinguished cooking techniques with Becky and her guests. By the end of the evening, their minds were as full as their bellies — inspired by the hands-on experience of communal cooking.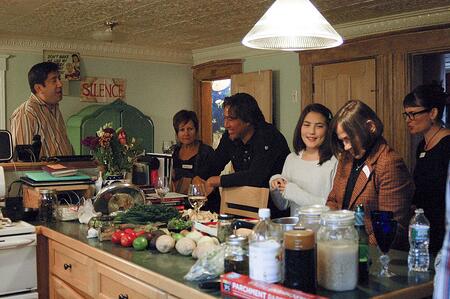 To learn more about Chef Ryan Redmond and his company, Field to Fork, visit www.chefryan.org. If you're interested in hosting your own interactive dinner party, shoot him an email and let him know you're a member of the Boston Organics Community!