As you pull your winter coat out of hibernation, we're dusting off our most trusted cold-weather recipes and stocking up on our favorite seasonal add-ons to share with you.
This is the final week that Old Friends Farm will harvest their special young ginger so our newsletter includes recipes for making homemade candied ginger and pickled young ginger.
We also included a recipe for homemade mint jelly using Happy Valley Organics' fresh-cut spearmint and Dwight Miller and Son Orchard's McIntosh apples.
You can also throw some Macs into our Red Cabbage and Apple Soup, which is probably the best way to make use of the large heads of organic cabbage coming from Atlas Farm this week.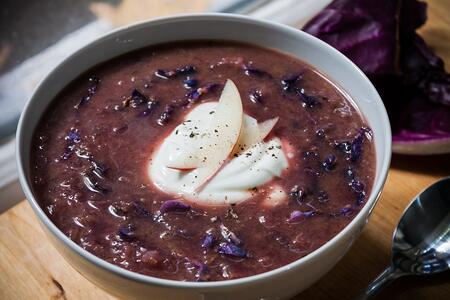 The South Deerfield farm is also bringing us plenty of beets, carrots, kale, lettuce and sweet potatoes.
Stay in touch with your food. Read this week's newsletter to learn what's happening with our local farm partners and to see what's new at Boston Organics.