A weekly update from Boston Organics.

A thinning word-of the-day calendar and temperatures that regularly dip below freezing are sure signs that winter is approaching, but one conversation with any of our farmers is all you need to confirm that autumn is on its way out the door.
While in New England we may not have the same abundance we enjoy in the summertime, the Boston Organics Community will continue to receive a wide assortment of farm-fresh certified organic fruits and vegetables each week.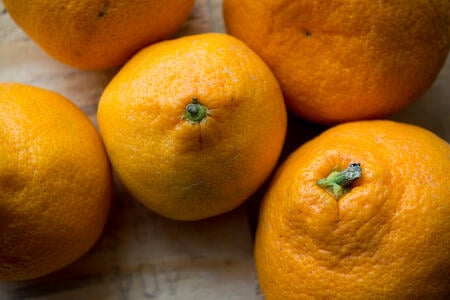 The winter, in fact, is the prime time for organic citrus. This week our boxes are filled with juicy clementines, grapefruits and mandarins. Citrus fiends will be happy to know that we're offering 3 lb bags of Hamlin oranges as an add-on and avid juicers can sign up for a subscription to get a bag in their box every week!
We will also have a lot of organic kiwis available throughout the winter. Did you know that kiwifruit is native to northern China, but that New Zealand is credited with starting commercial production of kiwis in the 20th century and introducing it to the United States?
In recent years, Italy has surpassed New Zealand as the largest kiwi producing country in the world, and their northern hemisphere kiwis are the sweetest and most flavorful during the winter in New England.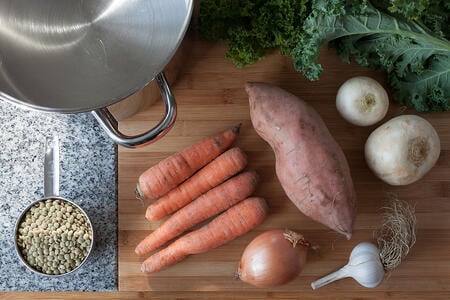 In spite of the cold, our local farmers continue to harvest plenty of delicious organic produce. You can always see what's local this week on our blog. Highlights include buttercup squash and cabbage from Nature's Circle Farm, carrots and parsnips from Atlas Farm, and daikon radishes and scarlet turnips from Deep Root Organic Coop.
This warm Lentil Soup with Carrots, Turnips and Kale combines all of these fresh ingredients in a delicious and filling recipe that's been tested and approved by the Boston Organics staff. Just don't forget to update your add-on list to get organic green lentils with your delivery this week.
Speaking of add-ons, have you seen the new Taza Chocolate bars that we are offering this holiday season? The Someverille-based chocolate company released three seasonal flavors and they sent some to us to share with the Boston Organics Community!
It's incredible how much their spiked eggnog disc actually tastes like eggnog and their gingerbread chocolate bar is a wonderful option for you and your gluten free friends. All of Taza's chocolate is certified gluten free, USDA organic, Non-GMO verified, vegan, kosher, and made with direct trade certified cacao. You can see all their flavors on our website.
Enjoy your produce and have a delicious week!