A weekly update from Boston Organics.

While everyone gears up for yet another week of cold weather and frigid evenings, your Boston Organics box is constantly changing, with new items from different organic farms each week.
Keep 'Em Coming: New Add-ons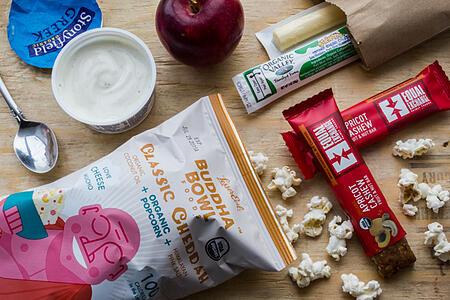 In addition to all of our delicious organic produce, we offer a wide array of grocery items that you can "add-on" to your weekly order. You can already get most of your grocery staples like organic milk, eggs, cheese, garlic, tofu, coffee and tea delivered to you with your weekly box. But our selection is constantly growing.
Our weekly newsletter includes announcements about new add-ons, but you can also visit the New Items page of our website. We take feedback from the Boston Organics Community very seriously, so if you have any suggestions of items you'd like us to carry, please send us an email.
We make it easy to always have healthy food in your kitchen. Order any add-on for just a single delivery or set up a subscription for groceries you know you need to buy each week.
This week we're launching a whole heap of new add-ons including organic vegetable broth, a new line of organic breakfast cereals and some super addicting but totally healthy organic snacks! Visit our New Items page to learn more and give 'em a try.
This Week's Produce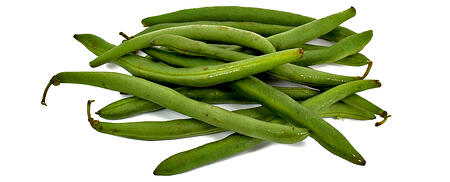 Organic green beans, beets and oranges are just some of the fresh fruits and vegetables featured in this week's produce boxes. Many members of the Boston Organics Community will receive locally-grown organic thyme in their boxes, a special winter treat from the solar powered greenhouses at Happy Valley Organics in Whatley, MA.
Sometimes the best way to take advantage of the farm-fresh produce in your box is to make something simple.
This week our newsletter features a recipe for Garlic and Thyme Green Beans. Of course this recipe can be made with garlic powder, dried thyme and frozen green beans, but the beauty of these simple recipes comes from the vibrant flavors found in fresh, organic ingredients.
Amateur cooks will also appreciate our recipe for Basic Sautéed Leafy Greens. There are few things worse than the numbing bitterness of overcooked leafy greens. Whether you're cooking dandelion greens for the first time or testing out Olivia's Organics Sauté Blend (another new add-on item!), this recipe will give you the skills to prepare leafy greens like a pro.
Citrus Update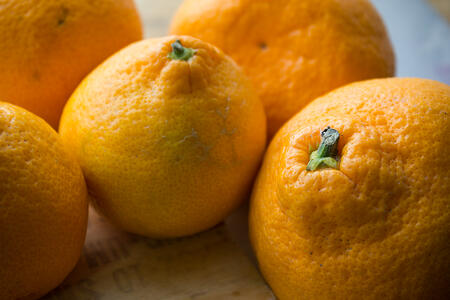 It may still feel like a distant speck, but the end of winter is on the horizon. As we continue to get deeper into winter, the varieties of ripe organic citrus start to change.
This may be one of our final weeks for tangerines, but there are Minneolas in almost every box this week! A cross between a tangerine and a grapefruit, Minneolas are shaped like a red-orange bell with a distinctive bump protruding from its stem end. Juicy and sweet with a mild tartness, this citrus fruit is easy to peel and generally has very few seeds.
Meyer lemons continue to be available as add-ons and our growers say that the much adored Murcott mandarins and blood oranges are almost ready for harvest, so stay tuned.
Enjoy your produce and have a delicious week!