A weekly update from Boston Organics.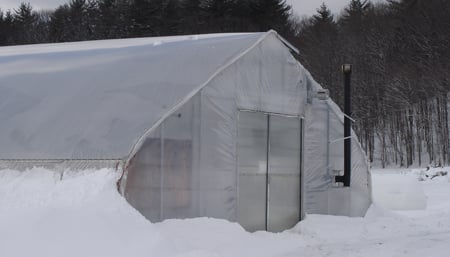 As we prepare for what the National Weather Service is calling "a crippling and potentially historic blizzard," we want to assure you that we will deliver your weekly groceries as quickly as possible, but that safety is our primary concern.
We have been advised not to drive or make deliveries on Tuesday, which will affect the rest of the week's delivery schedule. If you were scheduled to receive a delivery on Tuesday (1/27), you are now scheduled to receive a delivery on Wednesday (1/28). All subsequent deliveries have been pushed back a day:
| | |
| --- | --- |
| Normally Scheduled Delivery Day | Expected Post-Blizzard Delivery Day |
| Tuesday | Wednesday (1/28) |
| Wednesday | Thursday (1/29) |
| Thursday | Friday (1/30) |
| Friday | Saturday (1/31) |
Keep your eyes on your email inboxes and our Facebook and Twitter accounts for updates.
If you would like to cancel your delivery for this week, please let us know ASAP. Click here to fill out the cancellation form and email Service@BostonOrganics.com with any questions.
Winter Pantry Staples
Whether you're snowed in or simply tired of shoveling out your parking space, cooking and eating delicious food is the best cure for cabin fever. We can deliver all of your winter pantry staples directly to you, so you don't have to worry about lacing those boots up again.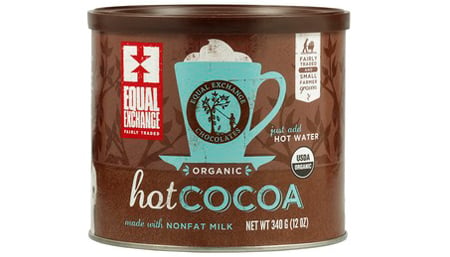 Equal Exchange Hot Cocoa Mix makes every day feel like a snow day. Made with rich organic cocoa and nonfat organic milk powder, just add hot water and you can enjoy creamy hot chocolate all day long. You can also restock your pantry with organic vegetable broth, fruit and nut bars and plenty of snacks.
We also have everything you need to cheer on the Patriots this Sunday against the Seahawks! Skip the lines and get Late July Organic Tortilla Chips, Appalachian Naturals Salsa and Neighborly Farms Chipotle Cheddar, all on sale this week.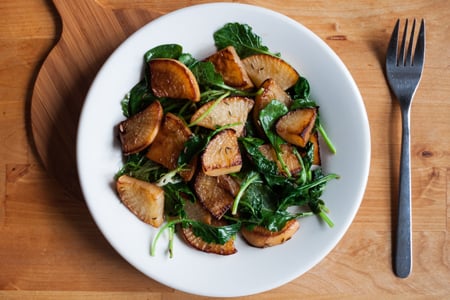 If you feel like spending some time in your warm kitchen, we have a few great recipes to keep you busy. Try this one for Hot and Sour Cabbage Soup, which is fun to make with the special purple Deadon cabbage from Red Fire Farm.
And depending on whether you get Winter Moon Farm's organic golden beets or their snowy white Hakurei turnips, you'll want to check out these recipes for Roasted Turnips with Buttered Greens and Sweet and Smoky Beet Burgers.
Enjoy your produce and have a delicious week!