A weekly update from Boston Organics.

We are fortunate to have a vibrant community of customers who remain committed to our mission to provide access to fresh, organic produce in a sustainable way. But this winter has been difficult, not only for us, but for many small businesses in the Boston area.
In many ways the local food economy is struggling under the devastating effects of this season's weather. Having to close a restaurant or cancel a delivery is more than an inconvenience for small businesses that tend to operate on narrow margins.
Edible Boston recently asked its readers to "make a pledge to SHOP LOCAL this year," and we think this is a fabulous idea.
As you continue to support Boston Organics this winter, let's also consider the dozens of other family-owned companies that rely on our patronage to survive. Together, we can support companies that are doing good things in the Boston area; not just this month, but into the spring as well.
Organic Produce Update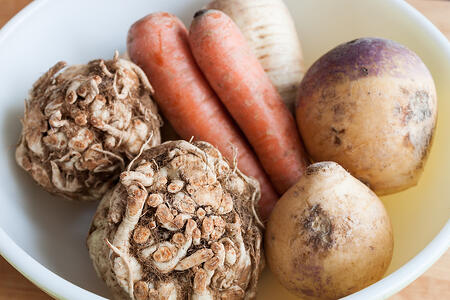 While New England continues to get pummeled by winter storms, organic farmers in Florida are enjoying balmy weather and a sizable citrus harvest. We have organic blood oranges in a few of the boxes this week and most of you will find Minneola tangelos and Royal mandarins in your delivery. Also known as Temple oranges, Royal mandarins are one of the largest of the "zipper fruits," citruses with skins that are easily peeled. Royals tend to have a few more seeds than a Clementine, but they feature a uniquely rich, almost spicy flavor.
Our local organic farmers continue to brave the winter weather and icy roads to bring us their best organic storage crops. This week, Deep Root Organic Coop has a nice haul of parsnip and turnips while Red Fire Farm has some scraggly celeriac to share. Those three roots happen to go splendidly in this creamy root vegetable soup recipe.
The half-and-half and all vegetable boxes include another healthy dose of organic Brussels sprouts this week. Felicity M., a member of the Boston Organics Community, recently shared this recipe for Brussels Sprout Hash with us and we're excited to give it a try! If you test it out, remember to snap a photo and use the hashtag #BostonOrganics when you post it to Twitter or Instagram.
New Add-ons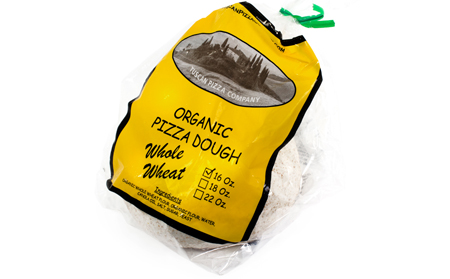 Whether you're snowed in or facing off against mother nature's latest cold snap, we have four new organic grocery items to brighten your day!
Tuscan Pizza Company makes delicious pizza dough using all organic ingredients and we're now offering both their original recipe and their whole wheat organic dough as an add-on. You can make a meal in minutes—just grab some Appalachian Naturals Organic Tomato Puree and Neighborly Farms Organic Cheese and you've got the fixings for a fancy homemade pizza using all local and organic ingredients.
If you prefer a white pizza, you might want to make this Savoy Cabbage and Sunchoke Pizza using fresh veggies from this week's boxes!
Enjoy your box and have a delicious week!