A weekly update from Boston Organics.
Spring is a season of change. First the time changed. Then the weather changed. Now, as the days get longer and the weather gets warmer, the variety of fruits and vegetables in your boxes will start to change too.
The Citrus Cycle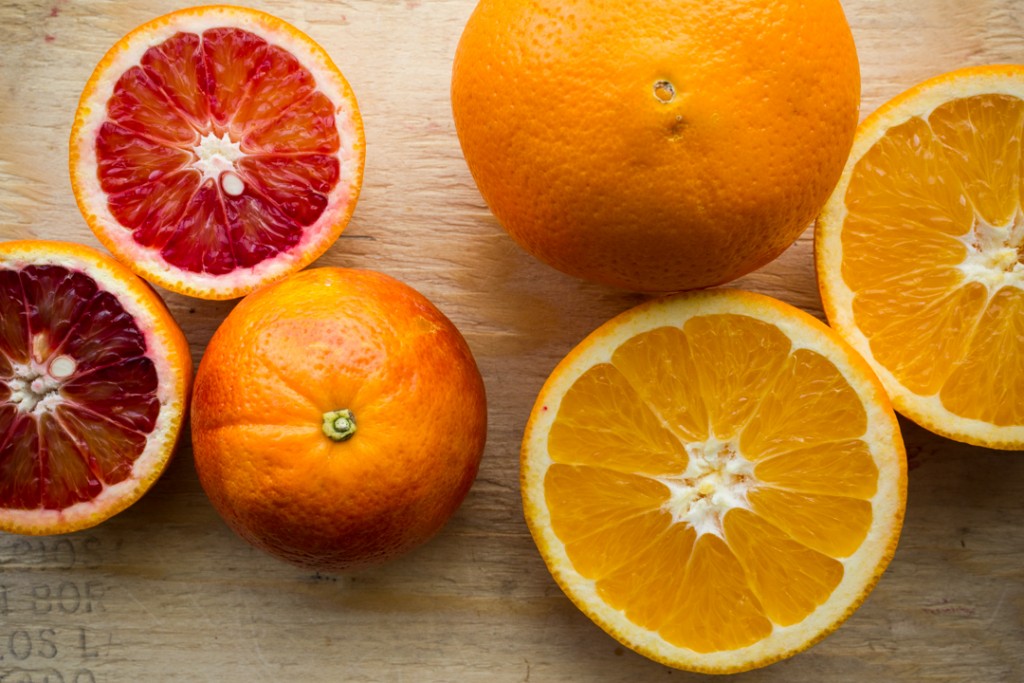 You may have noticed that the varieties of citrus in your boxes were different throughout the winter as particular mandarins and oranges came in and out of season. The Cara Cara and Blood Oranges, which are two of the most colorful fruits available in the winter, are winding down and Valencia oranges are starting to take their place.
Valencia oranges aren't the prettiest of the bunch (some even turn a little green after they ripen), but they're one of the sweetest varieties of oranges. Their thin skins and bold flavors mark a delicious end to the citrus cycle. Juicy plums are starting to make an appearance in a few boxes, and soon stone fruit will replace citrus as the fruit du jour.
Meyer lemon season has come to a close, but we're now offering 1 lb. bags of organic juicing lemons for all of your cooking needs in the seasonal produce section of our grocery add-on webpage. You can also get organic strawberries this week and organic asparagus starting next week.
Various Veggies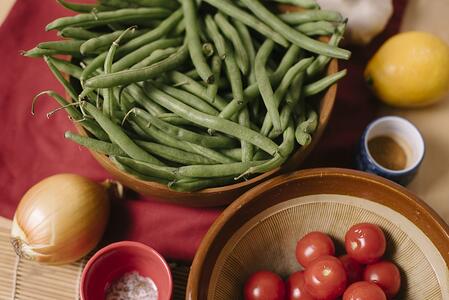 Over the next few weeks you'll see our selection of root vegetables being replaced with the likes of green beans and artichokes – both of which can be found in this week's boxes!
Almost half of the Boston Organics Community will find fresh green beans in their boxes this week, which means it's the perfect time for us to share our recipe for Greek-Style Braised Green Beans. The recipe calls for large Roma tomatoes, but cherry tomatoes will work too if you slice them in half. Using quality ingredients is essential for this recipe, which relies on fresh tomatoes, garlic and lemon to build a succulent, slow-cooked flavor.
Speaking of tomatoes, this Cherry Tomato and Cucumber Salad is a simple yet excellent recipe for those getting the 2/3 Vegetables boxes. It can be enjoyed as a springy side dish or mixed with feta cheese and scooped onto a bed of organic red leaf lettuce for a more filling meal.
The Small Box and the All Veggie Boxes get to experience the delightful flavor of organic baby artichokes from California this week. Most of the baby artichokes haven't even developed a "choke," which makes preparing them a breeze. Just remove a few of the outer leaves, slice them in half, drizzle them with olive oil and throw them on the grill. This recipe for Grilled Artichokes with Parsley and Garlic is just the excuse you've been looking for to fire up the BBQ, but a grill pan will work if you want to stay indoors.
The seasons are definitely changing, but if you find yourself waxing nostalgic for more root veggies, you can always stock up on fresh sweet potatoes and russet potatoes in our add-on produce section.
Enjoy your box and have a delicious week!