A weekly update from Boston Organics.
There is so much to celebrate this week, it's hard to know where to start! With Patriots' Day and Earth Day falling in the same week, we'll barely have time to catch our breath. Thankfully our farmers have been working tirelessly to bring us yet another bountiful early spring harvest.
Let's Commemorate Patriots' Day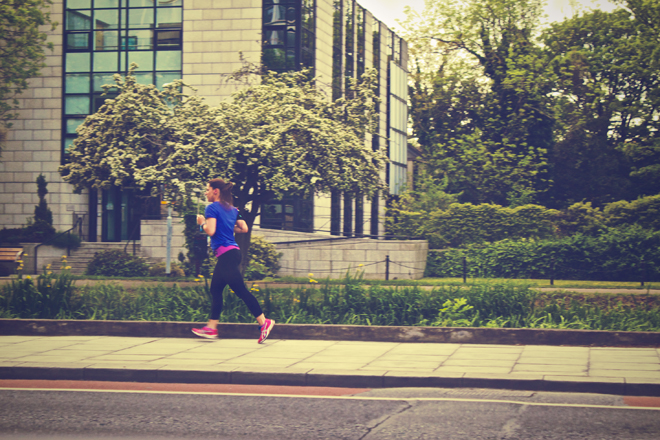 Happy Patriots' Day to everyone in the Boston Organics Community and good luck to those of you who are running the marathon—with so many healthy and active followers on Instagram, Twitter and Facebook, we know of at least a handful.
Due to the street closures, we will not be making deliveries today. If your office is normally scheduled for a Monday delivery, please check your email to see whether your delivery has been moved to Tuesday or to Wednesday.
Let's Honor the Earth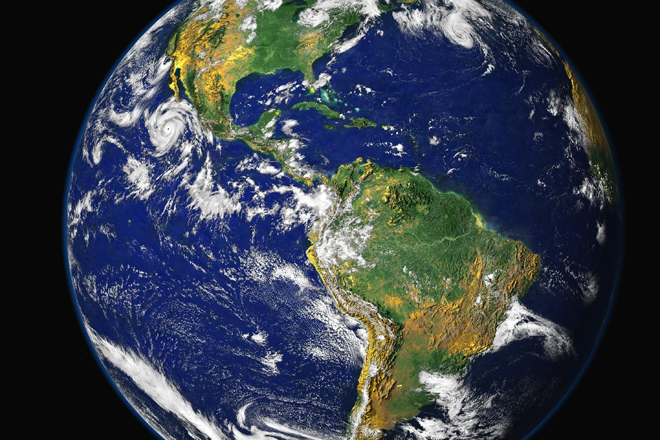 Wednesday is the 45th annual Earth Day, an international celebration of our planet's natural beauty and an opportunity for individuals across the globe to unite over common principles of environmental conservation and ecological restoration.
We're looking forward to celebrating the occasion with the Sustainability Collective at Tufts University.
We're also honoring the planet by reigniting the Green Plate Club with our friends from Bootstrap Compost. If you live in Allston, Back Bay, Brighton, Brookline, JP, Newton, Roslindale, Wellsley or West Roxbury, click here to see how you can join!
Let's Toast To Smoothies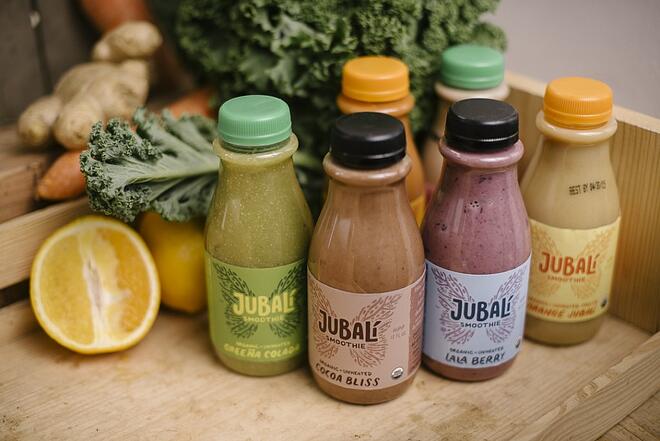 Jubali Smoothies are a delicious and convenient way to give your body the nutrients it needs, whether you're running the marathon or watching from the sidelines. Made locally with raw, organic fruits and freshly made nut milks, these are the tastiest smoothies we've ever tried.
We're giving away free samples again this week to a lucky few customers selected at random. You can also order them as an add-on. Get the combo pack to save money and try all six new flavors!
Let's Celebrate Spring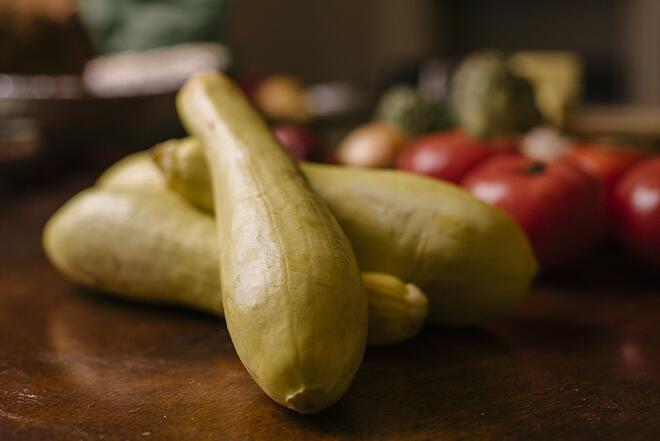 Fresh asparagus is now available as an add-on. A sure sign of spring, these crisp spears can be prepared any number of ways, but this recipe for Roasted Asparagus and Baby Artichokes with Lemon-Oregano Aioli is perfect for customers with all-veggie boxes who will also be getting a handful of baby artichokes in their delivery this week.
We also have a lot of exquisite organic zucchini and yellow summer squash on the way. Our recipe for Yellow Squash, Onion and Tomato Bake is worth checking out because it's so simple to make. It just happens to also feature the local, organic tomatoes from Deep Root Organic Coop and raw milk cheddar from Neighborly Farms, which is on sale this week!
In just a few weeks we'll get to taste the first local kale of the year from Atlas Farm, but for now we're sourcing it from a few organic farms further down the eastern seaboard. Organic kale is extremely healthy for you and can be sautéed with tofu, baked into chips and blended into pesto.
One cup of kale has 2.5 grams of fiber, which makes it a little tough to eat raw unless you massage the leaves with olive oil and lemon juice first. You can also blanch the leaves quickly in salted water, like it explains in this recipe for Shredded Kale Salad with Pancetta and Hard-Cooked Egg.
However you prepare your kale and whatever you decide to cook this week, we hope you enjoy it in the company of good friends and family. With plenty of good weather on the way, there is a lot to celebrate!
Enjoy your box and have a delicious week!