They say that April showers bring May flowers, but they also bring delicious fruits and vegetables! The extra long winter has made spring feel a little slow in coming, but we have new produce items appearing every week and this one is no exception.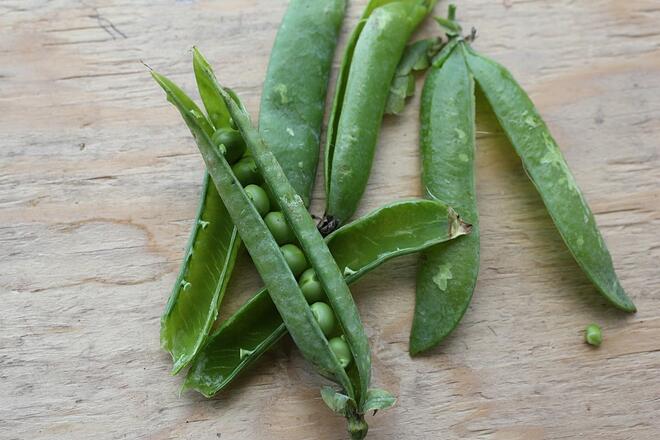 English shelling peas are the highlight of this week's All-Veggie Boxes. Shelling peas takes a bit of time, but once you develop a rhythm it can be one of the more satisfying of the kitchen chores, and a fun way to get the kids involved! Fresh peas don't store very well, so if you're not planning to use them within a couple of days from your delivery, we suggest you blanch and freeze them.
The first organic peaches of the year will find their way into the All-Fruit Boxes, which is exciting news for stone fruit fans. These peaches come from Florida, where a number of orange trees have been cut down and replaced with peach orchards in response to the vicious bacterial disease known as citrus greening. Because this is the first harvest, the peaches may be a little smaller than usual, which is why we're tossing (gently placing) a couple in each box.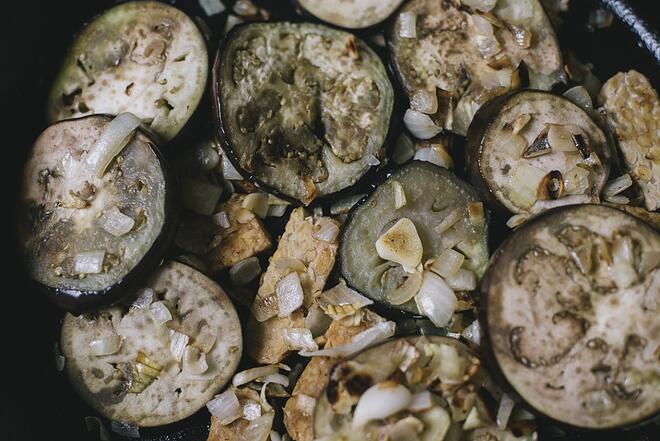 The Abate Fetel pears in almost all of this week's boxes are another special treat. You can read more about them in the Beneath the Peel blog post included in our weekly newsletter.
Organic eggplants are also starting to come into season and we have a fantastic recipe for you to try. Grab a block of tempeh and a can of coconut milk and you'll be ready to whip up this Tempeh & Eggplant Coconut Curry. Tested and approved by the Boston Organics Crew, this is one of those vegan recipes that omnivores will love too.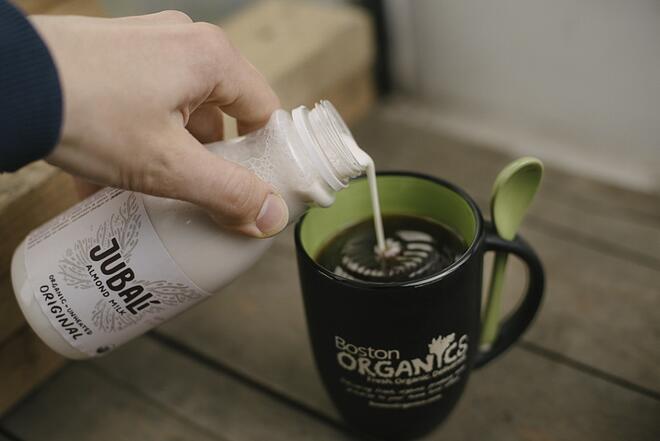 Both vegans and omnivores should also check out our new organic almond milk from local juice company, Jubali. Made with just two ingredients—almonds and water—this is pure, unadulterated goodness. We also just launched two assorted snack kits that will help families and offices who want to eat healthy snacks save money. See what they contain and explore all of our other new grocery add-ons by clicking here.
Enjoy our box and have a delicious week!