A weekly update from Boston Organics.
There's plenty to celebrate this holiday weekend. Memorial Day is often considered the unofficial start to summer, and this year it happens to also be the official start of the Boston Organics "local season."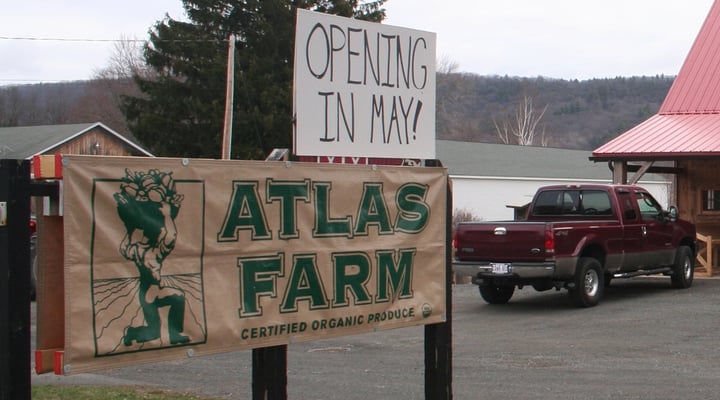 The first harvest of the year from Atlas Farm is on its way here from South Deerfield, MA, and a handful of our other local farm partners have gorgeous organic produce ready to share with the Boston Organics Community, as well.
For example, the organic asparagus from Pedersen Farms is especially flavorful this week. You can learn Everything You Never Knew About Asparagus in our weekly e-newsletter and check This Week's Box to see whether or not you'll get some with your next delivery.
Either way, you can order a bunch of thick spears from our add-on produce page, which also features one pound bundles of fresh, organic rhubarb that was grown on Chamutka Farm in Massachusetts' Pioneer Valley, just down the road from Atlas Farm.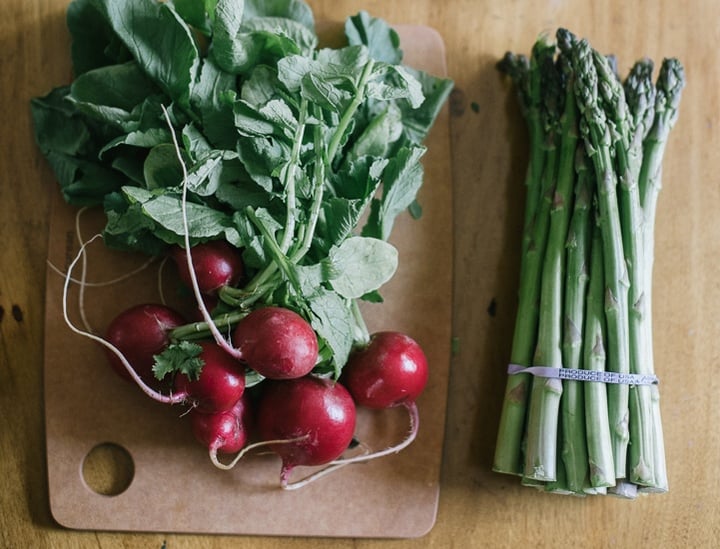 Atlas Farm is starting the local season with all of the fixings you need for a crisp spring salad including organic radishes, lettuce, kale and arugula. It's the perfect time to try our new Italian Hemp Salad Dressing made in Goshen, MA by Appalachian Naturals. We've been selling Appalachian Naturals' ethically sourced salsa, cranberry sauce and tomato puree for several years and we're happy to introduce their new slightly sweet and tangy organic salad dressing.
If you're not in the mood for salad, you can use your Atlas Farm arugula to make homemade Arugula Gnocchi with a Brown Butter Sauce. We did last week, and it was incredibly delicious. It's a fun recipe to try if you've never made pasta before because it doesn't require any crazy cooking gadgets.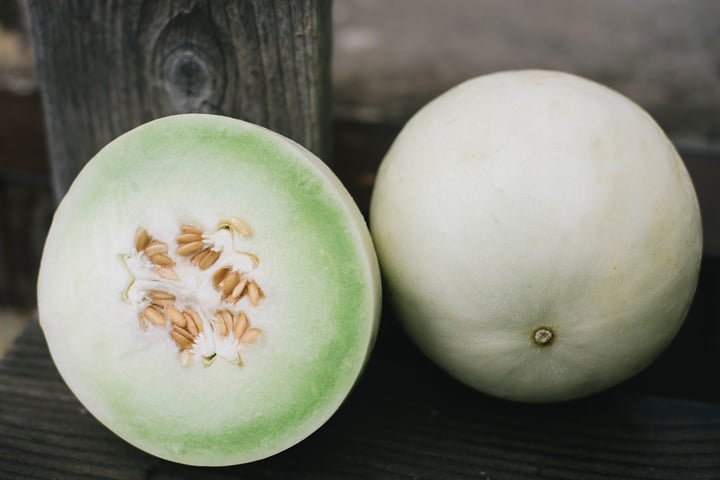 The local, organic produce keeps on coming this week with Chioggia beets from Red Fire Farm and fresh-cut mint from Happy Valley Organics.
Chioggia beets, available in the All-Vegetable Boxes and the Dogma Box this week, are also known as candy cane beets because of their distinctive, striped flesh. You can prepare them as you would any other beet, or look for a special recipe that accentuates they're unique coloring.
We don't need to tell you all of the great things you can make with fresh mint, but this seasonal recipe is a great way to pair it with the juicy stone fruit included in almost every box this week.
Did we mention the organic honeydew melon that's making a cameo in the 2/3 Fruit Boxes? Their flavor has been so extraordinary recently, we wanted to share it with as many people as possible.
Hope you have a great Memorial Day and welcome to the local season.
Enjoy your box and have a delicious week!