8/31-9/4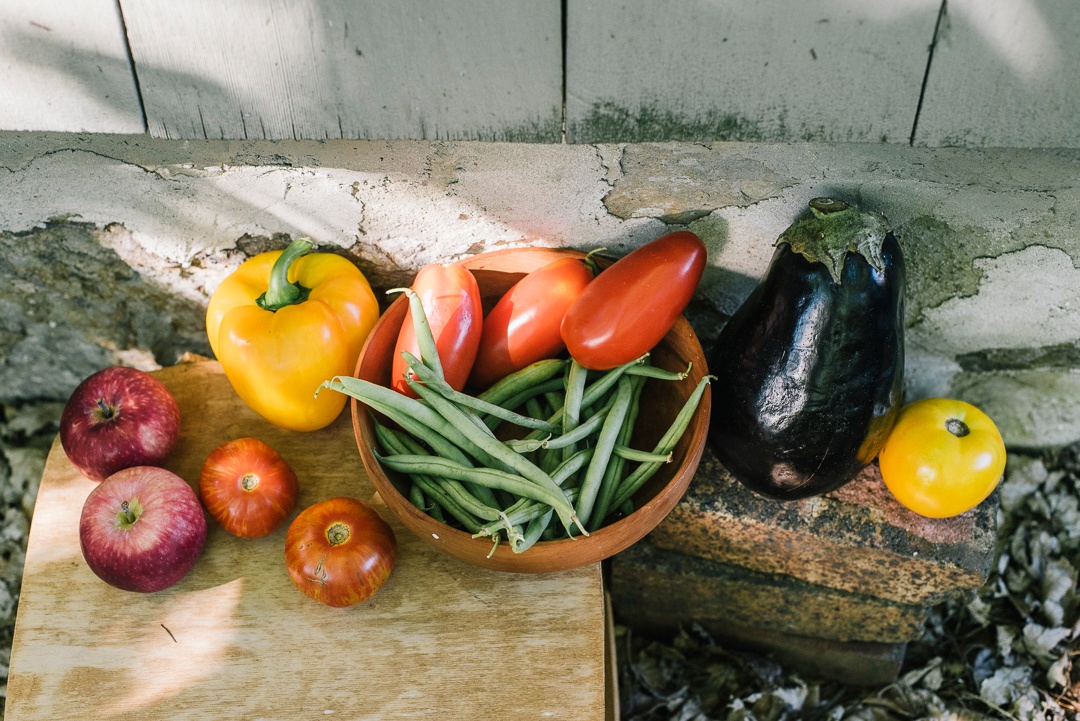 Coming off a weekend with +85°F days, fall sounds more like a verb than an approaching season. And with many of our favorite summer foods still "growing strong," it sure doesn't taste like autumn yet.
But winds of change are in the air, and a few of the local farm partners that bring us the best organic fruits and veggies in the fall are starting to harvest fields that they planted earlier in the summer. While we anticipate a few more weeks of juicy heirloom tomatoes from Atlas Farm and delicious organic eggplants from Kitchen Garden Farm, the apple harvest is already underway at Dwight Miller and Son Orchards.
Porter Farms, our main source for local onions throughout the fall and winter, are planning to bring us their first harvest this week. We'll certainly miss the sweet southern Vidalia onions that are so much fun to grill in the summertime, but Porter Farm's locally grown onions are fresh and full of flavor. Porter Farms also has the first kohlrabi of the year ready for the Boston Organics Community to enjoy.
Kohlrabi is a funny looking root vegetable with a mild and slightly sweet taste that's not unlike a broccoli stem. A descendant of wild cabbage, the bulbous root can be cooked the same way you might handle a turnip. Roast it, saute it, braise it or puree it — just be sure to remove the tough exterior with a sturdy vegetable peeler or a sharp paring knife.
A Kohlrabi and Apple Slaw is an excellent way to prepare your kohlrabi this week because it doesn't require turning on the stove. With a 1/4 cup of cream in the dressing, this slaw is anything but light. But the addition of Maison Orphee Organic Dijon Mustard and fresh mint and lemon makes it a great late summer sidedish.
Serve it chilled alongside roasted meats, on top of a good burger or on a bed of crisp red leaf lettuce from Atlas Farm. If you give it a try, be sure to take a photo and share it with us on Facebook, Instagram or Twitter.
---
This Week's Local Produce
Red & Green Bell Peppers
Calaloo
Chard
Fennel
Kale
Red Leaf Lettuce
Scallions
Mixed Summer Squash
Heirloom Tomatoes
Eggplant
Sage Roma Tomatoes


New Potatoes
Fingerling Potatoes
McIntosh Apples Kohlrabi
Onions Wild Maine Blueberries
Cabbage
All of the fruits and vegetables we deliver are grown without synthetic pesticides and are USDA certified organic. Interested in receiving produce that's both organic and locally sourced all year round? Check out our Local Dogma Box.
Similar to a CSA or farm share, our Local Dogma Box is filled with the best organic produce from local and regional farms and brought right to your door each week. It's the easiest way to eat like a locavore!