This week, we're dotting our i's and crossing our t's as we finalize Thanksgiving plans. Traffic avoidance travel schedule? Check. Guest accommodations? Ready. Delicious recipes for everything from savory appetizers to perfect pies? Done and done. To help keep everything running smoothly, let Boston Organics deliver the produce and groceries you'll need to prepare a tasty feast.
holiday favorites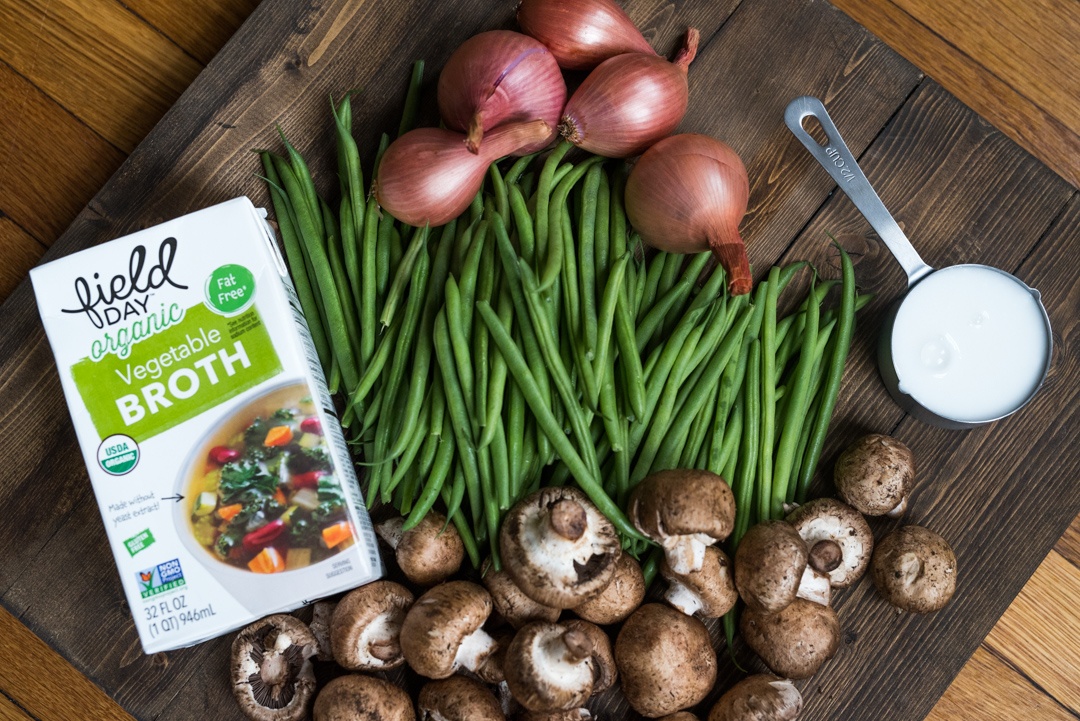 Stuffing and green bean casserole are Thanksgiving day classics. Whether you use a time-honored family recipe or need a little guidance, get the ingredients you need delivered right to your door. Check out our holiday add-ons section to order special seasonal items. We're pleased to introduce our new Stuffing and Green Bean Casserole meal kits. In addition to the basic ingredients you need to prepare these stand-out sides, each kit includes a recipe card with preparation instructions.
Pass the gravy
Condiments can enhance any supper table, and at no time is this more true than at Thanksgiving. What would your turkey dinner be without rich, flavorful gravy? Save time with Simply Organic Vegetarian Brown Gravy or serve a batch of Mushroom Herb Gravy to delight the carnivores and vegetarians at your table alike.
Cranberry sauce is another holiday favorite. And what's not to like about a dish of ruby-bright sauce gracing your table? We're partial to this recipe for Cranberry Sauce Extraordinaire, which mellows the tart cranberry with sweet pears and apples. If you're looking to get fancy, we're eyeing this recipe for Pear Brandy Walnut Cranberry Sauce. Or if you want to keep things simple, Appalachian Naturals Cranberry Sauce has you covered.
It can also be fun to experiment with Thanksgiving condiments. Fermented foods like sauerkraut can help fire up your digestive system so that you're ready to gobble up a bit of everything. A selection of pickled vegetables will complement the fatty, savory flavors of the meal and add color to your plate, just like cranberry sauce. We're especially looking forward to these Pickled Carrot Slices. You can even jazz up your dinner rolls with these delicious flavored butters.
Local greens get a rest
This Thanksgiving, our farm partners are one of the many things that we in the Boston Organics Community are grateful for. Though we will continue to receive local produce throughout the winter from terrific producers, it's time to say goodbye to many local greens.

Throughout the season we have enjoyed wonderful lettuce, kale, collards, salad mix, mustard greens and arugula from Atlas Farm and Queen's Greens, among others. Celebrate the last of Massachusetts greens with a flavorful Carrot and Radish Salad with Thyme Vinaigrette or a comforting Grilled Cheese with Apples and Arugula. To read more about this year's local season, check out our blog.

Have a delicious week!
---
This Week's Local Produce

All of the fruits and vegetables we deliver are grown without synthetic pesticides and are USDA certified organic. Interested in receiving produce that's both organic and locally sourced all year round? Check out our Local Dogma Box.
Similar to a CSA or farm share, our Local Dogma Box is filled with the best organic produce from local and regional farms and brought right to your door each week. It's the easiest way to eat like a locavore!