This week, we are getting in touch with our roots—root vegetables, that is! This week, celebrate the variety of New England roots, meet a new breed or try a different preparation.
Fermentation Station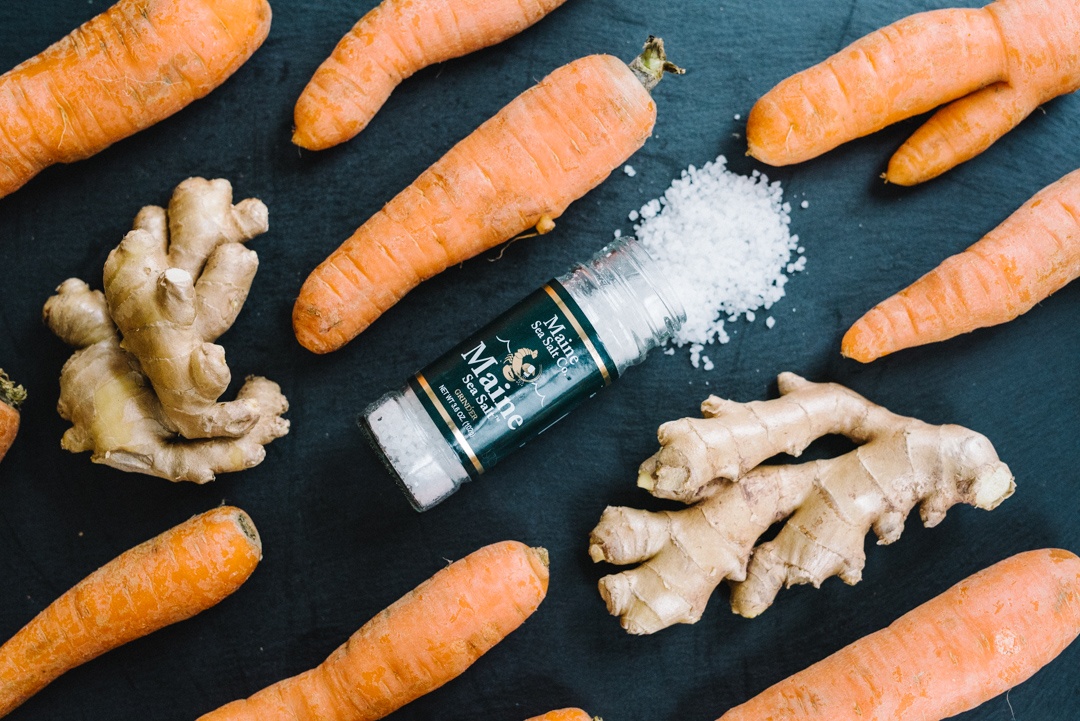 This past weekend, we hosted our first-ever Boston Organics cooking class, an Introduction to Fermentation. This food preservation method has gained a lot of attention in recent years, though it is thought to be many thousands of years old. Our purchaser, Kelly Scott, who has extensive experience as a home fermentor and recently completed a Masters degree in Gastronomy, taught participants how to make Sauerkraut and fermented Ginger Carrots. Participants also learned pro tips like letting your cabbage sit in salt for a few minutes before you begin to massage it to make it easier to coax out the juices.
We do hope to host more classes in the future. If there is something you would be interested in learning, please let us know!
Gilfeather Turnips
This week, a special variety of turnips will be found in boxes. Gilfeather turnips were first propagated by John Gilfeather at the end of the 19th century. These turnips are uniquely creamy and mild in flavor and Gilfeather guarded his stock of seeds jealously. Since his death, the turnips have become more readily available, and are even celebrated in Gilfeather's hometown of Wardsboro, Vermont. Each fall, the town throws a turnip festival, featuring competitions for the largest and ugliest turnips and a multi-course meal starring turnips.
We are lucky to have this much sought-after root, grown by Red Fire Farm of Granby, MA. Gilfeather turnips are so special, that they are included in Slow Food USA's Ark of Taste, an initiative aimed at preserving distinctive foods facing extinction. Enjoy these turnips boiled with butter and salt, or try them glazed with honey and soy. For more tips on refreshing your root routine, check out our blog.
Celebrate with Roots
Tuesday is Mardi Gras, and whether or not you observe the subsequent somber season of Lent, it is an opportunity to eat well. Bring some of the flavors of New Orleans to your table with Radish Remoulade, made with spicy daikon and sharp mustard. This would be perfect served alongside a fatty burger (we admit that last week's warm weather had us pulling out the grill) or served atop smoked fish as a bite-sized snack. If you're in the mood for an indulgence, we recommend this deceptively delicious Raw Carrot Cake. Whatever you choose to make this week, it'll surely taste better accompanied by some New Orleans jazz.
Have a delicious week!
---
This Week's Local Produce

All of the fruits and vegetables we deliver are grown without synthetic pesticides and are USDA certified organic. Interested in receiving produce that's both organic and locally sourced all year round? Check out our Local Dogma Box.
Similar to a CSA or farm share, our Local Dogma Box is filled with the best organic produce from local and regional farms and brought right to your door each week. It's the easiest way to eat like a locavore!